2018 STAFDA Member Directory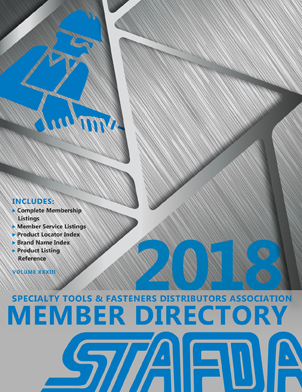 The Distribution Channel's One-Stop-Shop for Building Market Share — In Print and Online

As fast as technology is working to change the way the world does business, some facts are truly carved in stone — Distributors buy from vendors they trust and they can't sell what they can't find.
The STAFDA Member Directory is the construction supply industry's only source of reputable distributors, suppliers and their valuable rep agency partners who are dedicated to serving the industry via distribution.
Click here or on the image at the right to access the 2017 STAFDA Member Directory.
And while you are here, it's time to think about 2019!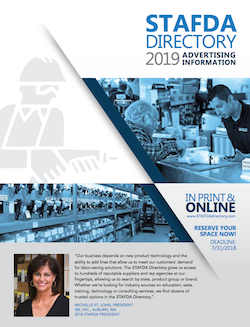 Advertise your products in the industry's perennial Number One product sourcing resource — in print and online for the one unbeatable price!
The 2019 STAFDA Member Directory media kit is available now and the advertising deadline is July 31, 2018.
Click here to download the 2019 STAFDA Directory Media Kit and make sure your distributor customers can find you when they need you most — right now!