New House and Furniture, all from a 3-D Printer
Project in Amsterdam aims to design and build a 13-room house and furnishings from 3-D, adding only concrete supports.
---
From food to medical instruments, it seems that 3D printing can be used to create almost anything. And now a team of ambitious architects are using the additive manufacturing technique to build an entire house.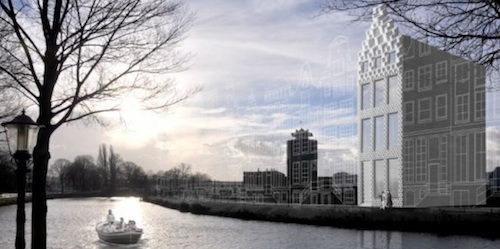 They will design and build a 13-room house in Amsterdam, entirely by 3D printing. The furniture will also be 3D printed. However, concrete will be used for structural support, at least according to current plans. Dus Architects intends the structure as a research experiment.
Printing will be done with a machine called the KamerMaker, which pipes lines of molten plastic and can print pieces as large as 6-feet wide by 6-feet deep by 11-feet tall.
Click here to read more.
Source: The DailyMail.co.uk