Kemper System Appoints New Exec for Eastern Canada
Chris Hunter brings roofing and waterproofing expertise to Kemper.
---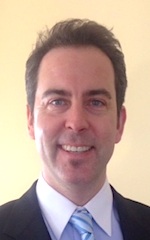 Chris Hunter joins Kemper System Canada, Inc. as Eastern Canada Account Executive where he will be in charge of business development, management and sales for Kemper System products in Eastern Canada. Chris will be located in the Mississauga, Ontario office.
Hunter brings nearly two decades of sales and management experience in the commercial roofing and waterproofing industry to his role at Kemper System. He currently serves as program officer for the Toronto chapter of Construction Specifications Canada (CSC), and is a member of RCI, OIRCA and TCA.
Hunter earned his Architectural Technology & Design diploma from Sheridan College. In addition, he is a Certified Technical Representative (CTR), Certified Construction Contract Administrator (CCCA) and Registered Roof Observer (RRO).
Kemper System is a leader in odor-free liquid-membrane systems and provides long-term, built-to-last solutions for plazas, green roofs, new roofs assemblies, existing roof recovery, metal roofs, balconies and terraces, historic restoration, gutterways, interior and industrial applications and below-grade waterproofing.
Kemper System invented cold liquid-applied, resin-reinforced membrane systems over 55 years ago and was awarded the first patents for these materials. Kemper System employs a nationwide network of committed sales representatives, independent rep groups and a staff of professional technical support consultants that provide expert counseling, evaluation and long-term, built-to-last solutions. Kemper System projects are supported by an experienced technical department, site quality control department and customer care support center, as well as trained technical field sales representatives throughout the U.S. and Canada.
For more information, visit www.kempersystem.net.