Permatex names Courtney Riley MarCom manager
Has been with Permatex since 2006.
---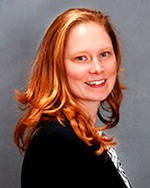 Permatex has named Courtney Riley as MarCom Manager. The announcement was made by Sean Lyon, Director of Marketing and Product Management for Permatex, who noted that Courtney Riley will be responsible for managing overall marketing communications, including new product introductions, advertising campaigns, promotional support programs, marketing research, and trade shows. She reports directly to Sean Lyon.
Riley will also be responsible for managing the marketing department's budget and will be the primary point of contact for Permatex's public relations and advertising agencies. She will also manage and develop content for the Permatex website and create marketing communications materials to help support the sales teams.
In addition to supervising Permatex's packaging specialist and market manager, Riley will also analyze marketing and business results data to develop recommendations and identify future opportunities for growth, and will work cross-functionally with multiple groups, including sales, outside vendors, marketing and legal regarding the execution and management of various initiatives.
Courtney Riley has been with Permatex since 2006 and most recently was the company's Graphic/Multimedia Designer, where in addition to general marketing communications responsibilities, she spearheaded Permatex's social media campaign on Facebook which has grow to over 14,000 followers and has increased web traffic by over 700 visitors a month.
Riley also managed outside agencies to ensure the proper execution of brand identity and marketing strategies and lead a new packaging redesign project involving more than 300 products.
Prior to joining Permatex, Riley worked at Signature Advertising (Plantsville, CT) as a Graphic Designer where she handled a wide variety of client projects including advertising, direct mail, out of home media, and related marketing communications collateral.
Riley holds a MS in Interactive Media from Quinnipiac University and BA Graphic Design from Keene State College. She is also a recipient of multiple awards from the American Graphic Design and American Inhouse Design.
Permatex is a division of ITW Illinois Tool Works Inc. Learn more at www.permatex.com