Posted August 3, 2016
MAX USA fetes top salesperson for 1st half of 2016
Regional Sales Executive Matt Johnson wins honors.
---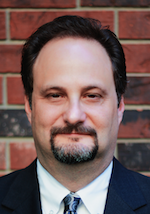 MAX USA Corp. has presented its prestigious salesperson of the 1st half 2016 award to regional sales executive Matt Johnson for his extraordinary effort in contributing to the growth of the company through the introduction of two new products into a region that was virtually unpenetrated.
Johnson is MAX USA's Regional Sales Executive for the South Midwest region and is based in Katy, Texas.
"I feel honored and privileged to be recognized by MAX USA Corp. for my efforts in helping to increase our market presence in my region of responsibility," Johnson said of the recognition. "Although our products help contractors and their workers be much more efficient and reduce labor times and cost, often times changing the way people are used to doing things can be a challenge. However, with our truly innovative and highly reliable tools, it has been a true pleasure being able to enlighten and help contractors save time and money by achieving maximum productivity with minimum wasted effort, doing things differently by using MAX USA's tools."
MAX is a leading international manufacturer that has been developing innovative, state-of-the-art construction tools and office products that have set the industry standards for quality and reliability since its founding. MAX USA CORP. is headquartered in Mineola, NY, and is owned by MAX CO., LTD. which is headquartered in Tokyo, Japan.
MAX is recognized as a market leader in quality manufacturing of pneumatic nailing tools for over 70 years. MAX has several divisions employing more than 2,000 people worldwide including over 200 R&D engineers. Learn more at www.maxusacorp.com.