Posted August 8, 2016
FASCO America names Chad Giese National Sales and Product Manager
Accelerating product innovation prompts new emphasis on product and customer education.
---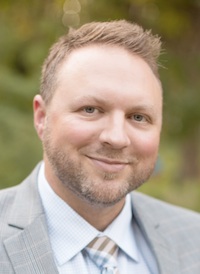 To grow the organization in tandem with the level of tremendous growth FASCO America has been experiencing, Chad Giese has now been promoted to the position of National Sales and Product Manager effective immediately. This is the second promotion for Giese who began his career at FASCO America as North Central Territory Manager, and then was given the added responsibility of New Product Specialist after less than a year and a half with the company.
His new responsibilities will include spearheading Sales Management, Sales Development, and Product Development. He will work directly with the General Manager of FASCO America, Brett McCutcheon, to develop a training program for all Sales Representatives, a Customer Education procedure, and a program to manage the Product Development cycle.
Chad will continue to assist the General Manager in analyzing the market and industry trends, developing and carrying out business strategies for revenue generation, and working with Regional Territory Managers to market new products. As head of the Sales organization however, one of his first responsibilities will be to interview and hire his replacement for the North Central Territory Manager role. Chad will continue to support sales in this territory until his replacement has been selected.
GM Brett McCutcheon stated, "The level of new product innovation coming from our parent company, the BECK Fastener Group, is unprecedented. We feel it is critically important, therefore, to organize our internal structure in a way that will support bringing these initiatives to market as successfully as possible. With his extensive experience and knowledge of tools, fasteners, and specialized products, along with product training, new product development, and successful sales processes, Chad is the perfect fit for his new role. He will be an essential support to both our internal team here, as well as helping us to continue to delight our customers."
FASCO America is the Master Distributor for products manufactured by The BECK Fastener Group, a leader in pneumatic tool and fastener development. For over 100 years, the BECK Fastener Group has been a company focused on creating innovative, high-quality products that generate time savings for the professionals who use their products. Learn more at www.fascoamerica.com or email sales@fascoamerica.com.