Posted August 10, 2016
CSDA is "cutting classes" this fall
October slab, wall and wire sawing courses will by hosted by Diamond Products.
---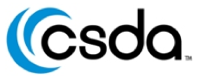 There is still time to join CSDA and its instructors for a series of introductory-level training courses in Elyria, Ohio, hosted by Diamond Products, October 3-8. Each two-day course is taught by knowledgeable and experienced professionals who have worked in the industry for many years. Spaces are limited, so register now to avoid missing out.
Slab Sawing & Drilling 101 (Oct. 3-4)
Wall Sawing 101 (Oct. 5-6)
Wire Sawing 101 (Oct. 7-8)
Anyone looking to expand their knowledge of sawing and drilling disciplines can benefit tremendously from these 101-level courses. Sign up for one, two or all three and take advantage of multiple course and multiple registration discounts.
A competitve room rate has been negotiated for attendees, plus transport to and from the hotel and airport have been arranged. This is a fantastic opportunity to gain hands-on training at a venue centered around concrete cutting.
Click here to learn more.