Posted August 15, 2016
Hercules names new National Business Development Manager
Darrin Mann brings sealing products company 28 years of sales experience.
---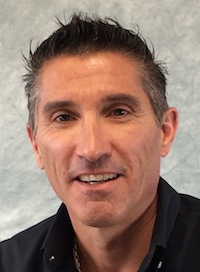 Darrin Mann has been appointed National Business Development Manager for Hercules Sealing Products in Clearwater, Florida. Mann holds a BA in Business Management and Marketing from Kent State University. He brings over 28 years of experience in Sales Operations and will be overseeing national account development for Hercules Sealing Products.
Since its beginnings in 1962 as a family company and part-time business, Hercules Sealing Products has become one of the most powerful names in the distribution of aftermarket hydraulic equipment repair parts.
Hydraulic industry customers have come to rely on Hercules' extensive inventory and next day shipments to get the job done quickly, with little downtime. Product offerings are available for a wide variety of heavy equipment industries such as construction, mining, aerial lift, crane, agricultural, dump and refuse, paving, logging, material handling and industrial plant applications.
Hercules stocks one of the largest product selections in the hydraulics industry, with repair parts for over 150 equipment brands such as Caterpillar, John Deere, Komatsu, Case, Volvo and many more. These parts include cylinder repair seals, cylinder repair seal kits, replacement cylinders, cylinder repair parts and Bulldog engine and transmission gaskets. Hercules also offers a line of custom manufactured seals.
Hercules' Clearwater, Florida headquarters serves the nation and world with a 52,000 square foot state-of-the-art, automated warehouse stocking 47,000 products. Operating hours are from 8 a.m. to 7:30 p.m. Eastern Standard time. With the world's largest one-stop inventory, immediate access to pick and pack all products, and the latest computerized systems, Hercules flawlessly delivers nearly every order the next day.
Hercules is an ISO 9001 registered distributor, dedicated to industry best practices.
Learn more at www.herculesus.com