Posted August 22, 2016
MBW names Chip Martinson RSM for the South
Martinson will serve MBW customers in Texas, Oklahoma, Arkansas, Louisiana and New Mexico.
---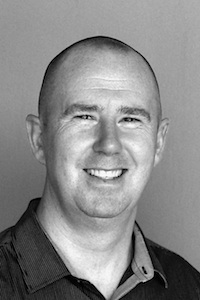 MBW Inc. is pleased to announce the appointment of Chip Martinson as its South Regional Sales Manager. His territory covers Texas, Oklahoma, Arkansas, Louisiana and New Mexico.
Martinson comes to MBW with 18 years in account management and lead generation with significant training in business development and digital marketing. He plans on establishing himself within these territories and will become familiar with all MBW customers over the next year. He will also be working with manufacturer's rep, Stan Fullwood.
Chip can be reached at 469-724-8078 or by email at chipm@mbw.com.
"I believe that Chip is especially well-suited for MBW's sales team and strong culture of commitment to independent distribution," said Frank Multerer, MBW president. "I am also confident that you'll find Chip's approach to building, managing and conducting business relationships refreshing. You will enjoy working with hime and come to appreciate the energy and follow-through that Chip brings to the table."
Learn more at www.mbw.com