Lifting & Moving: AMH Badger Hoists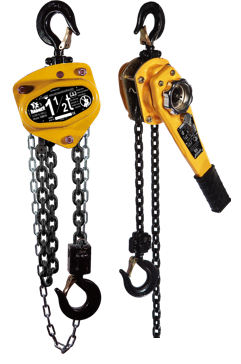 AMH has introduced a hoist line that is targeted to the construction, utility, maintenance, rental, oil production and petrochemical markets. The Badger line has been distributed in North America since 2005 by factory direct supply to distributors. At the request of customers this product was specified and manufactured to provide a better price alternative for many popular brands without sacrificing quality.
This same product and spare parts are now made available to AMH distributors from an Atlanta based warehouse. Lever hoist in 3/4-, 1 1/2-, 3- and 6-ton capacities and hand chain hoist from 1/2 to 10 tons.
Not only are the Badger hoist readily available but the features are industry standard and then some in a design that is simple and easy to service. The total number of parts is less than most and assembly does not require any special tools.
All wrapped in durable steel enclosures with external parts powder coated or plated to resist the elements. Have a look at all the features and lifting accessories available at the following link and make a comparison with any other brand; http://www.allmaterialhandling.com
for more information, contact All Material Handling at 345 N. Canal, Chicago, IL 60606; phone: 1-877-LIFT AMH or 877-543-8264; email: sales@allmaterialhandling.com