Coast HL8R Rechargeable Headlamp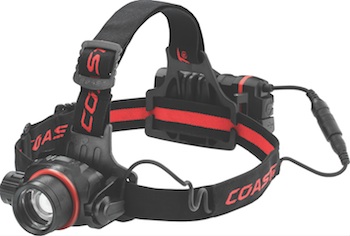 The all-new COAST HL8R rechargeable LED headlamp is ideal for everyone from automotive technicians to service repair workers.
It produces up to 800 lumens of bright light. With an aluminum bezel and removable and extendable battery packs, the HL8R also has COAST's Pure Beam Focusing System with twist focus.
The HL8R adjusts from a Bulls-Eye spot, with a beam distance of 702 feet (214 meters), to an Ultra View Flood Beam, offering a broad, consistent beam.
The HL8R headlamp is powered by a rechargeable lithium battery or four AA alkaline batteries for the greatest flexibility and performance in both cold and warm environments.