Adhesives & Sealants: Cox Caulk Warmers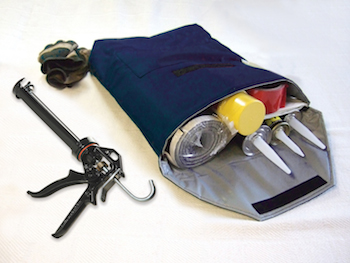 COX is now distributing a line of Caulk Warmer bags. Available in two sizes – a large bag that holds up twelve 300ml. cartridges or sausages, and a junior version that holds up to four 300ml. cartridges or sausages.
The warming bags solve the challenge of cold weather application of products. They provide warming for caulk, tapes, tiles, foam guns & cans, grease cartridges – anything that will fit in the bag!