Drill Bits: IDEAL step drill bits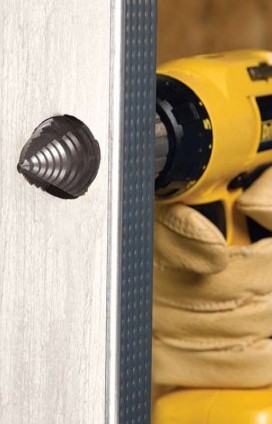 Tool versatility means added value for today's contractors. That's why IDEAL has introduced a new line of double-fluted step drill bits that feature a 1/4" hex shank compatible with virtually every drill on the job site, including 3-jaw chuck, impact drivers, and quick change drill chucks.
"Our Quick Change bits are designed to appeal to contractors interested in buying and carrying fewer cutting supplies," explained Aaron Mattison, Product Manager for IDEAL. "Using only a single bit, contractors can precisely cut multiple-size holes through brass, plastic, carbon steel, cast iron, stainless steel, and hard or soft woods."
Key to the Quick Change bit's success is an aggressive split point tip that is twice as fast at initial penetration as conventional step drills. By dramatically reducing penetration time the bit prevents skidding across the surface, while also eliminating the trouble of making a pilot hole or punch.
Each 1/16" multi-diameter step is radius-blended to smoothly transition from one to the next. Hole-size diameters are laser-etched in the flute area for quick and positive identification. The double-fluted design, with its secondary cutting edge, yields more balanced, vibration-free cutting for exact, repetitive holes.
To further enhance cutting performance, the bitsincorporate the most durable, double-tempered high-speed steel available for cutting tools. Three bit sizes are available:
1/8" to 1/2" (#35-521)
1/4" to 7/8" (#35-522)
1/4" to 1-1/8" (#35-523)
along with kit (#35-524) that contains all three sizes in a rugged blow-molded case.
For more information, please call 800.435.0705 or visit