Kett Tool KD-400 18-Gauge Double-Cut Shears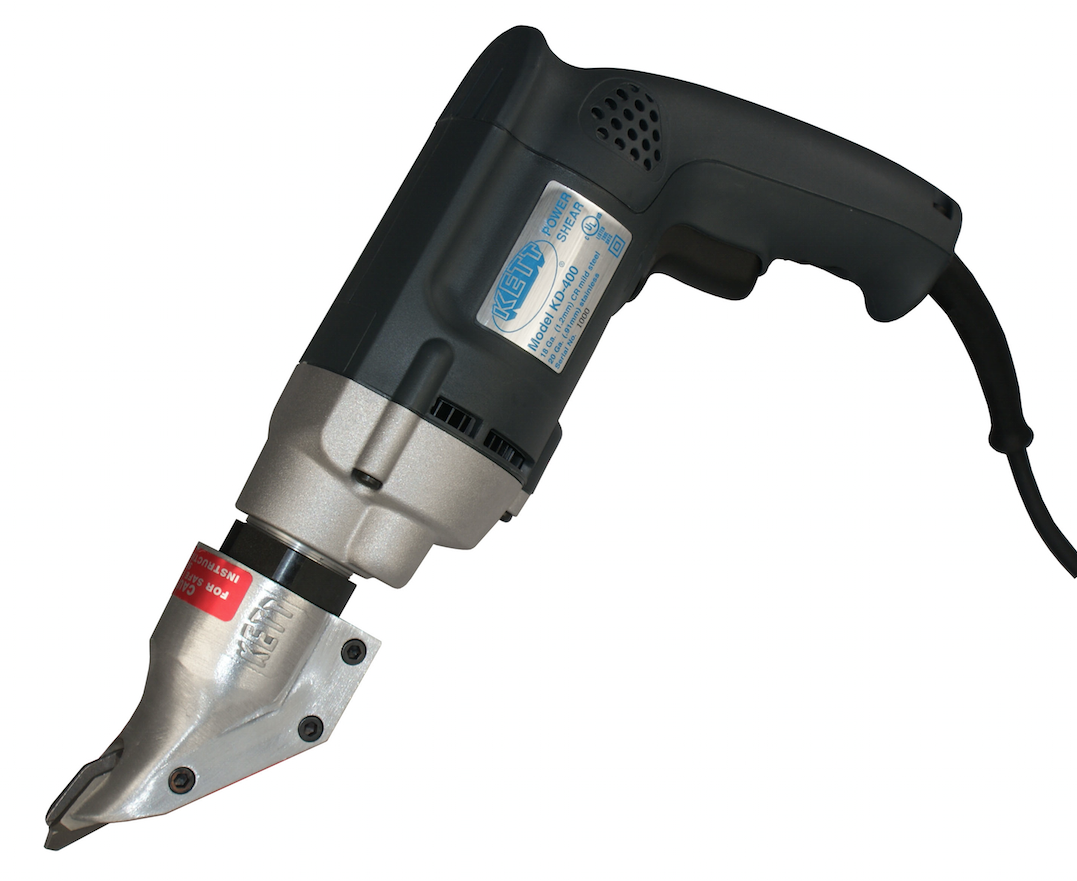 Kett Tool Company's KD-400 18-Gauge Double-Cut Shears help manufacturers and contractors conserve materials and cut costs. The shears deliver precision cuts in cold rolled (C.R.) mild steel, stainless steel, aluminum, plastic and Formica without warping or bending the original material or the finished piece.
"The KD-400 allows for ease of operation without damaging the final product," said Kathy Conlon, president of Kett Tool Company. "Metal workers in all industries will save valuable time, material and money on the job with this product design from Kett Tool."
The Double-Cut Shears' dual blades transfer any distortion produced in cutting to a small 7/32-inch waste strip, leaving behind material edges that are not hardened or burred to allow maximum use of sheet material. The blades' swiping action also seals edges of coated metals.
Kett's KD-400 shears use a five-amp, variable speed, 2,500 RPM electric motor to produce straight or contoured cuts in C.R. mild steel (up to 18-gauge), most grades of stainless steel to 20-gauge, aluminum to .080 inches and plastic or Formica up to 3/32 inches thick – all at speeds of up to 300 inches per minute. The lightweight, maneuverable shears easily follow a scribed line, capable of cutting a radius as small as 6 inches.
The KD-400 Double-Cut Shears are also available with a contour cutting blade 60-21C to cut tighter curves and the HS blade 60-21HS for cutting foam filled doors. All shear heads are precision made in the U.S. featuring A2 tool steel blades for prolonged durability.
The KD-400 Double-Cut Shears are available through authorized dealers. For more information or to locate a dealer, visit www.kett-tool.com or call 513-271-0333.