Ledlenser P Series Flashlights and H Series Headlamps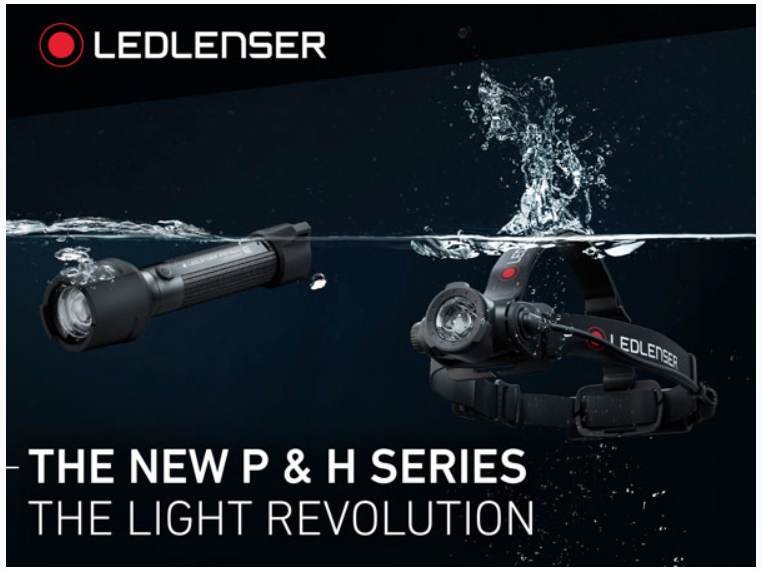 Ledlenser - leaders in portable lighting - are set to once more revolutionize the industry with the new P series flashlights and H series headlamps.
Featuring brand new technologies such as Flex Sealing Technology and Multi-Core Optics as well as enhanced SLT functionality, the new P series and H series take brightness levels, water/dust resistance and ease-of-use to even greater levels.

NEW TECHNOLOGIES
MULTI-CORE OPTICS
Precision optics for the best available light quality in portable lamps.
The newest and brightest LEDs require optics that are 100% tailor-made to the application. The new multi-core optic system is the perfect upgrade for our Advanced Focus System, delivering unprecedented light output and quality.
FLEX-SEALING TECHNOLOGY
THE PROBLEM: A movable lens will permit dust or water ingress over time. Moving parts of the Advanced Focus System prevented higher IP ratings.
THE SOLUTION: Ledlenser's new flex seal is 100% dust- and watertight, even when adjusting the focus. This is complemented by fully sealed battery opening, main switch & magnetic mode switch for IP67 / IP68 rating, (see individual models for IP rating)
The P series and H series are separated into three categories depending on the sales channel - Core, Work and Signature:
The flashlights and headlamps in the Core line form the heart of the new P series and H series. Core lights are ideally suitable for a wide range of applications for everyday or on-the-job use and are distinguished by an excellent price-performance ratio.
The Work line flashlights and headlamps are specifically developed for routine applications in challenging work environments. Built on the Core line foundation with additional work-enhancing features, – e.g. increased protection against blows, drops and chemicals, optimized light with natural color reproduction as well as a wide range of helpful accessories included.