MBW ScreeDemon Wet Screed Powered by M18 REDLITHIUM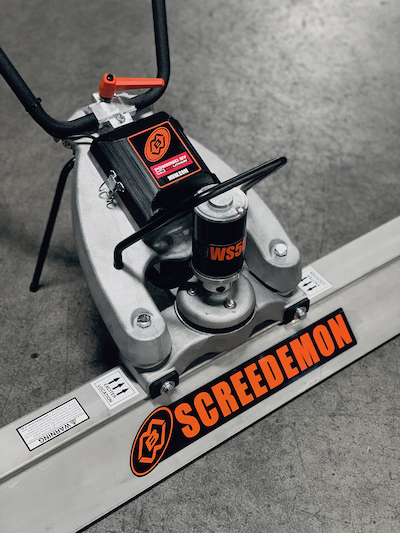 MBW's ScreeDemon is one of the most innovative and ergonomically friendly wet screeds on the market. We are excited to announce the development of our very first electric version of the ScreeDemon ​powered by M18 REDLITHIUM​ battery.
Along with it being the easiest screed to assemble, it it now the easiest-to-run ​wet screed on the market.
● Quieter than an engine version
● Lights improve visibility in darker work areas
● Zero emissions makes it perfect for indoor work
● Clamp system makes assembly and disassembly fast and easy
● Sealed exciter requires no maintenance
● Hand / arm vibration is 50 to 90% less than the competition