Makita XRU24 18V LXT String Trimmer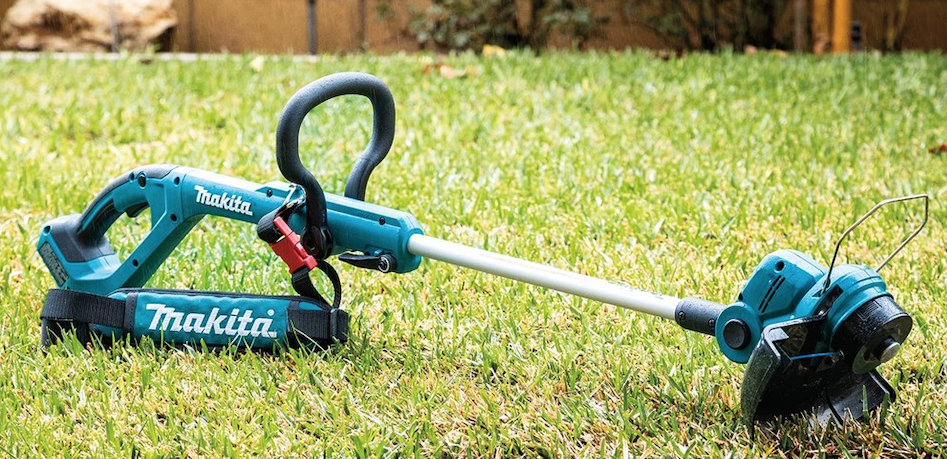 Makita U.S.A., Inc., manufacturer of high-quality professional tools, outdoor power equipment, and accessories, has released the 18V LXT® String Trimmer (XRU24) as part of its expanding solutions in the outdoor power equipment segment. The XRU24 is part of the LXT® System with 325+ solutions in 2023 that are all powered by the same fast-charging 18V LXT® batteries.
"Makita has the products and power management solutions that allows landscape and homeowners to replace their gas-powered equipment for mowing, trimming, cutting and clean-ups," said Wayne Hart, senior communications manager, Makita U.S.A., Inc. "The new string trimmer is the latest addition to this industry-leading system of battery-powered outdoor power equipment."
Convenience, Portability, and Versatility
With zero emissions, lower noise, and considerably less maintenance, the 18V LXT® String Trimmer (XRU24) is a welcome solution for landscapers. The string trimmer is ideal for precision trimming and edging. It features an efficient Makita-built motor for longer run time, increased power and speed, and longer tool life. The Makita-built motor delivers 7,800 RPM for faster cutting. The String Trimmer delivers up to 1 hour of run time with 18V LXT® 4.0Ah battery (battery not included).
Two Tools in One
The XRU24 features a compact size that is ideal for precision trimming and edging. The String Trimmer is actually two tools in one with a head that rotates 180° allowing the trimmer to convert to an edger. This can be beneficial for pro users who want to reduce the amount of tools they transport or for the homeowner who can benefit from a multi-functional tool.
Convenience Features
Convenience features include an adjustable loop handle for convenient operation, and an easy-loading bump and feed trimmer head with metal reinforced bump knob. It features a telescoping shaft (48-1/4" to 56-1/2") for optimum cutting position, and with the string trimmer switched off users can change the cutting angle by pressing the angle adjustment button on the motor housing at the end of the shaft. The adjustable 5-position pivoting head is ideal for cutting or trimming in tight spaces.
Makita® Outdoor Power Equipment and the LXT® System
The new String Trimmer is part of the LXT System, the world's largest cordless tool system powered by 18V batteries with 325+ Products in One System. The LXT System includes an expansive range of 18V and 36V mowers, trimmers, blowers, chain saws, and more, as well as a comprehensive range of cordless tools, vacuums, lighting, radios, heated jackets, and more – all powered by fast-charging 18V LXT batteries.