Oliver 45 Series Safety Footwear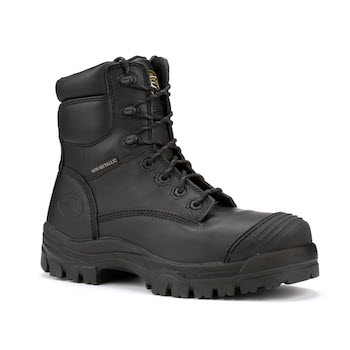 Oliver 45 Series safety footwear is constructed with liquid-resistant leather and features non-metallic eyelets for a truly non-metallic boot.
Oliver's composite toe offers hi-impact protection and is 40% lighter than traditional steel toe caps for less fatigue when worn all day. Boots are fully lined, with padded collar and tongue for wearer comfort.
The 45 Series all-terrain TPU soling technology consists of a lightweight, shock-absorbing low-density PU (polyurethane) midsole; the outsole cushions the foot with each step for excellent comfort. AT's TPU soling technology offers:
Heat-resistant sole resists temperatures up to 266° F.
Chemical-resistant sole resists mineral oils, acids, alkalies, animal fats and oils.
Superior resistance to cutting and abrasion.
Excellent slip resistance on uneven terrain or slick surfaces.