SawGear Jobsite Tables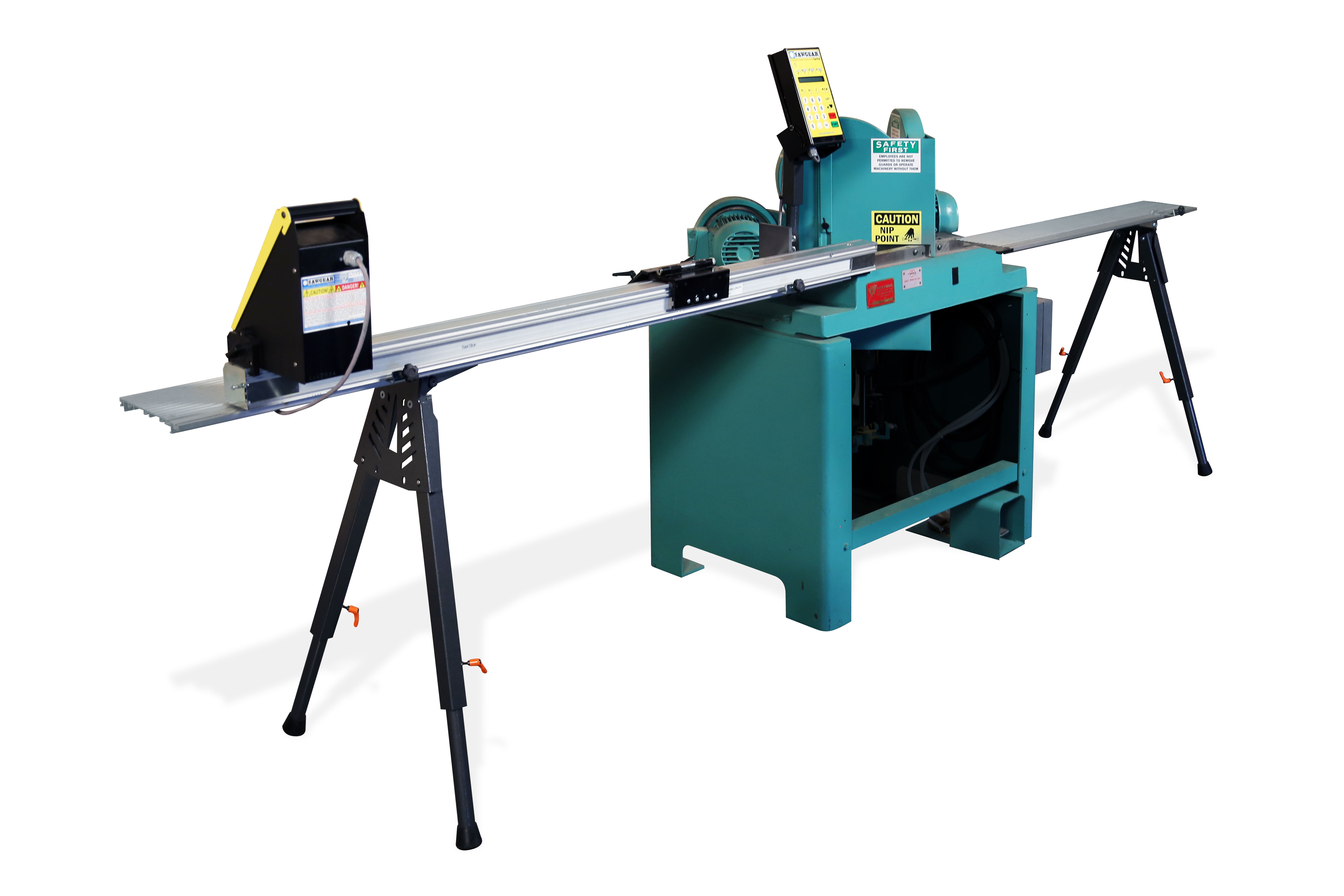 SawGear, the highly portable, automatic lineal cutting system made by TigerStop, has added a more robust leg structure to its optional jobsite tables. The new table legs were launched September 5th and provide increased stability.
The new SawGear legs branch in two directions from a direct connection point. They are connected at the top to the table with a sheet metal faceplate. The tables come in three different lengths to accommodate the 8-, 12-, or 16-foot working length SawGear.
"SawGear's are being used on jobsites as well as in workshops and heavy industrial locations, so it made sense to strengthen the table leg design," said Simon Spykerman, TigerStop's Director of Marketing. "Rather than a single stand with tripod, the new legs branch in two directions from a direct connection point and provide even more stability."
SawGear Table design incorporates a hinge system with the new, collapsible leg structure, making the tables easily transportable, simple to level and quick to set-up and break down. Also available are customizable in-feed tables.
SawGear easily attaches to: either side of a miter saw, chop saw, double miter saw, vertical panel saw, and can even be integrated onto an Ironworker shear or punch. SawGear is an automated stop. Simply enter lengths into SawGear's keypad, eliminating the need for repeated measuring, which saves time, reduces material waste and vastly increases efficiency. SawGear provides automatic and accurate length measuring in the shop or on the jobsite.
SawGear is made by TigerStop, LLC, a global leader in automated stop/gauge and pusher systems. Headquartered in Washington State, TigerStop is a U.S. manufacturer of products for the metalworking, cabinet, furniture, construction, fenestration, electronics and plastics and industries. TigerStop has a second manufacturing and distribution facility in Wierden, Netherlands, a distribution network spanning six continents, and product support in five languages. TigerStop products easily integrate with existing equipment to help optimize and improve the accuracy of all lineal cutting processes.
To view videos and testimonials or to request a quote, please visit www.tigerstop.com.