Simpson Strong-Tie Decorative Post Base Wrap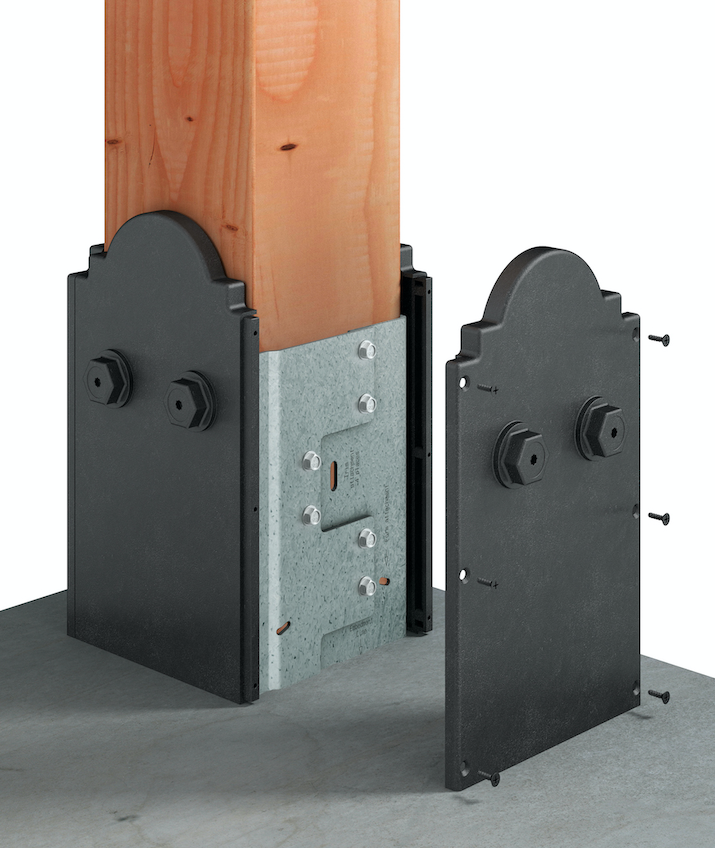 Simpson Strong-Tie, the leader in engineered structural connectors and building solutions, announced today the addition of a new decorative post base wrap to its Outdoor Accents® line of code-listed wood connectors and fasteners.
Designed to provide contractors, designers, homebuilders and DIYers with the essential hardware for incorporating both timeless beauty and tested strength into any outdoor living space, Outdoor Accents connectors and fasteners deliver the flexibility to build a wide range of custom outdoor spaces and make backyards more beautiful.
Homeowners, contractors, and outdoor space designers can enhance the appearance of post base connections and add design flair by enclosing them in the new APBDW Outdoor Accents decorative post wrap that fits around most nominal 4x4 and 6x6 post bases.
Originally developed for the MPBZ moment post base, the new APBDW decorative post wrap accommodates other post bases from Simpson Strong-Tie, including the CBSQ, ABUZ, ABWZ and ABAZ (screw and nail application only). In addition, it can be used without a base and simply wrapped around a post.
Fabricated in black composite, the APBDW features the arched profile of the Outdoor Accents Mission Collection® style. The four-piece cover easily screws together outside the post base (screws included), and there's no need to drill into the post.
To learn more about the Outdoor Accents collection of code-listed decorative wood connectors and fasteners, visit strongtie.com/outdooraccents.