Sokkia T-18 Field Controller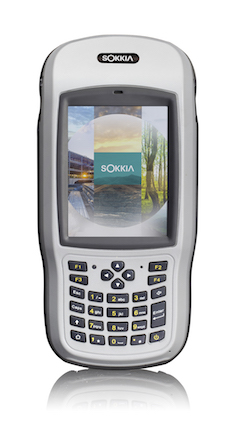 Sokkia introduces the new T-18 handheld controller designed to offer a durable ergonomic solution with faster processing, a larger screen, better connectivity and longer battery life than previously available comparable systems.
The controller includes a 3.7-inch sunlight-readable display with a 1GHz processor, 1GB of internal storage, internal GPS, and up to 10 hours of battery life.
"The T-18 controller is extremely versatile and perfect for driving geopositioning, construction, mapping and vertical construction applications," said Ray Kerwin, director of global surveying products.
The field controller features a 3.5G cellular modem that allows users to access the internet for RTK (real-time kinematic) correction services.
"Additionally, the internal GPS option provides a navigational functionality that is capable of accuracies in the three-meter range. With a 72 channel, all-in-view tracking receiver, it can be used for navigation or general positioning," said Kerwin.
Other key features include standard Bluetooth and Wi-Fi connectivity, as well as an IP65 rating for dust and water protection.
Visit Sokkia.com for more information.