Trend Air Stealth N100 Half-Mask Respirator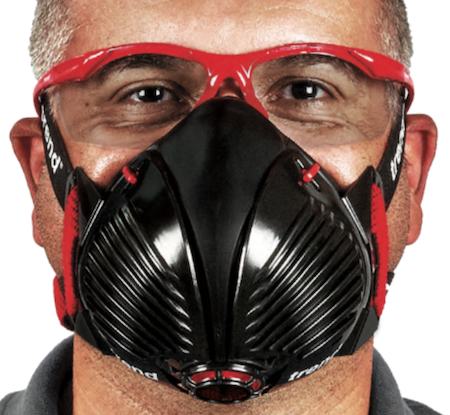 The Trend Air Stealth is a new generation N100 half mask respirator with dramatically improved features that will benefit users in low and strenuous activities for extended periods of time.
Lightweight and compact, the Trend Air Stealth half mask respirator fits under welding helmets, visors, safety glasses and all PPE. The industry best 99.97% filter efficiency (to 0.3 microns) is attributed to a special HEPAC filter material (exclusive to Trend) in combination with a unique protective grill that deflects dust away from the duel filters.
The thermoplastic Elastomer (TPE) special medical grade material molds to the face immediately and the unique one strap pull mechanism keeps the mask secure and snug. The large non-return exhaust valve points downward which assists in ease of breathing and virtually eliminates the fogging of visors and safety glasses.
The unique blend of next generation features makes the Trend Air Stealth over 3 times easier to breath than other typical N100 half masks. The Trend respirator is ideal for all non-oil based airborne particles, mists and fumes.
Trend Air Stealth half mask respirators come in Small/Medium and Medium/Large sizes and N100 replacement filter pairs are available individually and in five packs for heavy users. Nuisance N100 filters are also available.
The Trend Air Stealth respirators are utilized by a wide variety of users in industry, construction, woodworking, agriculture and metalworking and they offer protection against particulates in wildfire smoke and viruses.
Trend Air Stealth half mask respirators can be purchased through the Trend authorized distribution network. Please visit www.trend-usa.com for more information.