Featured Supplier: Kärcher North America

The world's largest power cleaning company aims for the supply channel.
---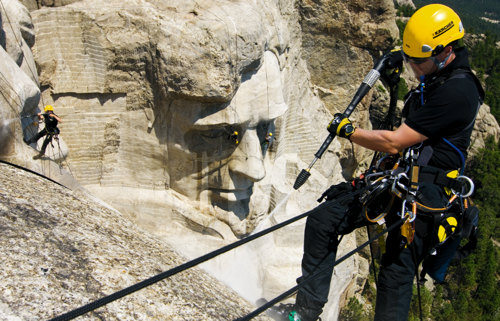 Kärcher North America is the leading provider of consumer, commercial and industrial cleaning equipment in the United States and Canada. A world leader in the production of hot and cold water pressure washers, Kärcher North America's extensive line includes over 100 different industrial and commercial pressure washers. Now Kärcher is looking to expand its reach in the distribution channel.
The company's commercial and industrial grade floor cleaning equipment features
innovative cleaning solutions from the most respected brands, including Kärcher, Cuda, Century 400, Graco, Hotsy, Shark, Water Maze, TechServ, Spraymart, Prochem, Landa and Windsor. In addition, Kärcher North America's wash-water treatment and dry ice cleaning systems provide unique cleaning alternatives in a variety of applications.
Headquartered in Littleton, Colorado, the world-class Kärcher North America Excellence Center is located on the campus of the company's Englewood, Colorado manufacturing facility. Kärcher North America manufacturing and distribution facility locations are located in Arizona, Arkansas, New Jersey, Washington and Mexico.
A heritage of innovation
Company founder Alfred Kärcher (1901-1959) is remembered along side other great German inventors and entrepreneurs including Robert Bosch, Gottlieb Daimler and Count Zeppelin. The engineer founded his own company in 1935 and in 1950 revolutionized cleaning technology with the development of the first European hot-water pressure washer (the DS 350 steam blaster). That design proved so durable that today it still serves as the basis for all Kärcher burners.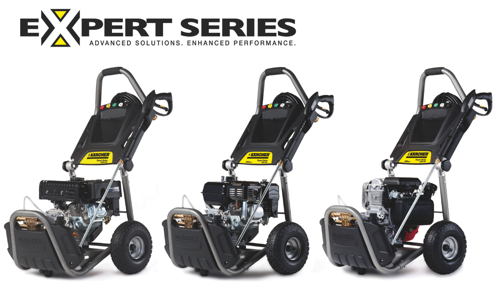 Numerous innovations have followed, including Kärcher's 1984 introduction of the
first portable pressure washer, the HD 555 profi. In 1995, the Kärcher Dirt Blaster rotary nozzle virtually doubled the cleaning power of high-pressure washers.
Innovation continues to drive growth at Kärcher. Since 2008, Kärcher has brought three worldwide innovations to market in the field of pressure washers for end-consumers alone: the K HC 10 with hybrid technology, the four-wheeled K 2.20 and the world's quietest models, the K 3.00 and K 4.00.
Since 2009, Kärcher has sold ultra high-pressure cleaners that can not only clean but also renovate facades and strip concrete with pressures of up to 2,500 bar. The worldwide leader in cleaning technology continues to distinguish itself with its inventive spirit, top-class performance and innovative solutions.
Learn more at www.karcher-usa.com. CS