Posted August 24, 2016
Omega hosts boxing on Friday, Aug. 26
Event marks 13th year that Omega has held boxing events at its facility.
---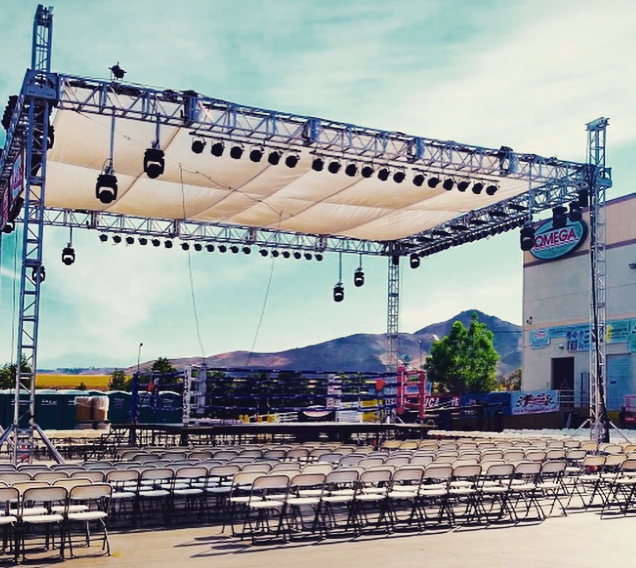 Omega Products International, a leader in the manufacturing and marketing of stucco and related wall systems, hosts a night of championship boxing this Friday, Aug. 26, from its Corona, Calif. headquarters.
The six-fight card is presented by Thompson Boxing Promotions, and sponsored by Lucas Oil, in association with Omega Products International.
The night of boxing, now in its 13th straight year at the Omega Products Events Center, is among the finest outdoor sporting events in California's boxing-crazed Inland Empire.
"It's an opportunity for us to to step outside our normal building envelope environment and be a part of an exciting and entertaining night," said Todd Martin, vice president and general manager of Omega Products. "The event sells out every time and this year is no different."
Omega Products, an industry leader in building materials such as stucco, tile and stone installation products, and high-end Venetian plaster finishes, transforms a portion of its 100,000 square foot facility into dressing rooms for boxers, meeting area for California State Athletic Commission officers, security personnel, and other groups of individuals vital to the success of the event. The ring is positioned outside, just beyond the loading area.
In the 10-round main event, elite super bantamweight Danny Roman (19-2-1, 7 KOs) defends his NABA Title against Enrique Quevedo (16-7-1, 10 KOs).
In the co-main event, heavyweight knockout sensation LaRon Mitchell (13-0, 13 KOs) hopes to continue his knockout spree against Mario Heredia (14-2, 12 KOs) in a bout scheduled for 8-rounds.
For the rest of the fight card, please click here.
Omega Products International is located at 1681 California Ave., Corona, CA 92881, and can be reached at 951-737-7447. Doors open at 6:30 p.m. PT and the first fight starts at approximately 7:45 p.m. PT.