Posted August 31, 2016
Acme Construction Supply icon Bob Brady dies at 92
Brady also cofounded the Evergreen Marketing Group.
---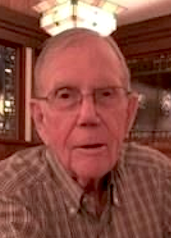 The industry has lost a dear friend and a valued colleague. Bob Brady, who was General Manager of Acme Construction Supply in Portland, Ore., for 23 years, died on Wednesday, August 24, 2016 surrounded by his loving family. He was 92 years old.
He will be deeply missed, leaving behind many fond memories that we have of him. Bob was a respected leader and considered legend in the construction supply industry.
In 1953, Bob founded West Pacific Sales which was eventually bought by Acme Trading & Supply in 1971. There he joined forces with another industry pioneer, Dick Bader and over the years the company proved to be a dynamic force, entering and exiting various local markets.
Bob finally landed in his 23 year role as General Manager in 1976 and the Company's name was finally rebranded to Acme Construction Supply Co., Inc.
His tenacity and entrepreneur spirit also led him to found the Evergreen Marketing group with five others in 1989. Today Evergreen works in partnership with more than 70 leading suppliers of industrial/construction tools and equipment.
Bob will deeply missed and is a great loss within the Acme family. He was an extraordinary person and mentor to many. Heartfelt condolences go out to his family during this time.