Posted August 3, 2017
Diamondback Toolbelts under new ownership
Designed and constructed in the USA for tradesmen without compromise.
---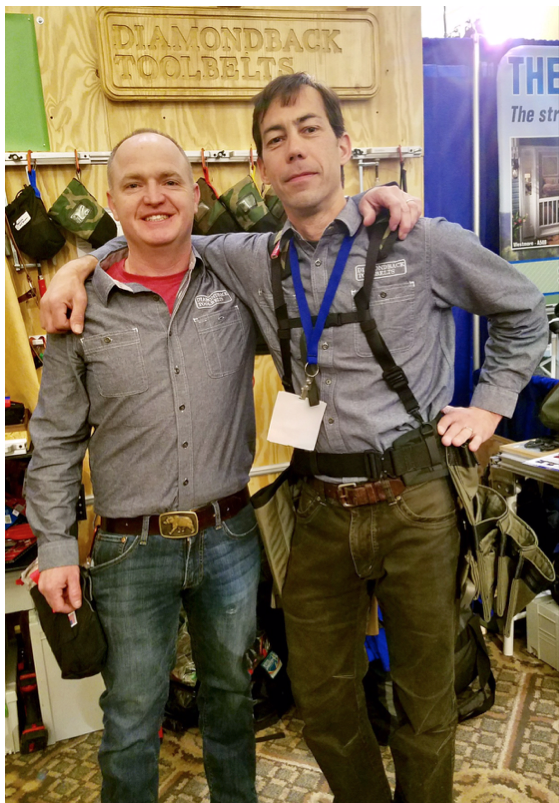 Lifelong friends, Michael Williams and Connor Crook partnered up to create the FS Tool Group LLC. Together they make innovative gear designed and produced at the highest standards for professional woodworkers, carpenters and tradesmen alike.
Diamondback Toolbelts, maker of extremely durable, comfortable and versatile toolbelts for professional tradesmen, is now under new ownership. Leading the company is industry veteran Michael Williams along with Connor Crook, an entrepreneur and former attorney. Diamondback manufactures and designs all its products in the USA and now makes its home in Charlottesville, Virginia.
Founded in the early 1990's by the late Jim Skelton, Diamondback was founded on the principles of back support and ergonomics as a means to alleviate issues suffered by its owner, a tradesman himself. In October 2016, the newly formed partnership of Williams and Crook, acquired the brand, operating as FS Tool Group LLC.
Williams, a product development and marketing executive with more than 15 years at brands including Festool, Bosch and Stanley; and Crook, a veteran attorney and entrepreneur, searched the industry for two years before landing on Diamondback, a perfect opportunity to combine their experiences and shared appreciation of the jobsite. With its legacy of high quality, the brand was a perfect fit from day one. It also came with a reputation for making immensely comfortable, yet incredibly durable toolbelts with a dedicated customer following already built in.
"My first job was sweeping at the building supply store owned by Connor's family. He and I went on to work remodeling and new construction jobs on his dad's crew all through college and beyond, which no doubt laid the groundwork for my career to date and Connor's own desire to return to the industry," said Michael Williams, President of FS Tool Group. "We had been looking for the perfect opportunity to make extraordinary products for people who work extraordinarily hard and I couldn't imagine getting it done with a better partner."
Diamondback Toolbelts are built with only the best materials and components available. Tool pouches and belts are made from heavyweight nylon and webbing, which not coincidentally are the materials of choice for military and the climbing/mountaineering industry. The belts are made only with original, American Made Cordura brand nylon, which is even more durable and abrasion resistant than leather. The tool pouches are further differentiated by the assortment and configuration of pockets, holsters, slots, and loops, all of which combine to accommodate tools, accessories, consumables and fasteners in a way that not only keeps them at hand, but also improves workflow.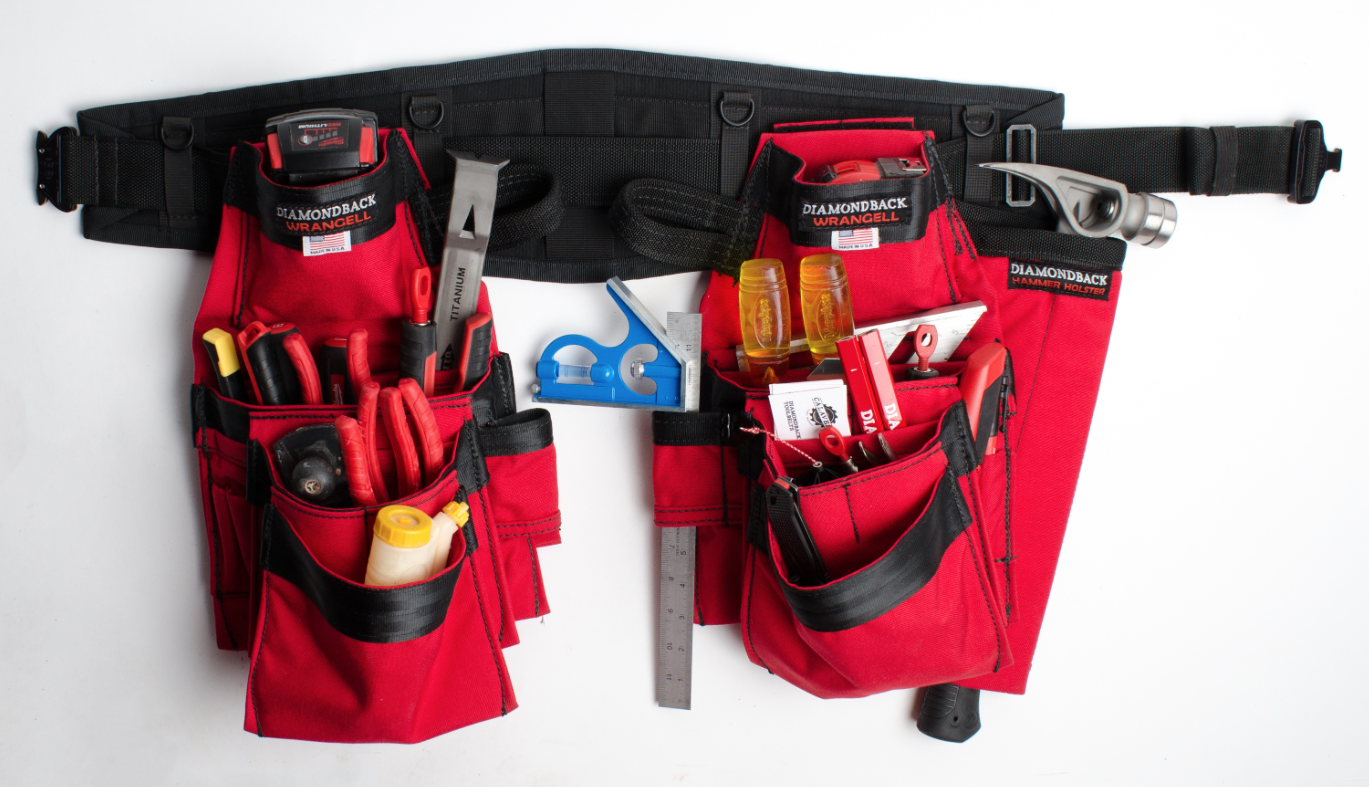 Due to a combination of design, materials and construction techniques, Diamondback pouches consistently last well beyond the 10-year mark, with some customers boasting 15-20 years of regular use.
And since rain and dirt are pretty common on the jobsite, it doesn't hurt that Diamondbacks can be hosed down or tossed in the washing machine, back to clean and dry in no time. Crook doesn't recommend trying that with leather.
In an effort to modernize the product line and introduce some innovation not found elsewhere in the construction market, Williams and Crook brought in specialists with experience in designing gear for climbers and hikers, the kind of people who understand high-quality, durable gear needs to be comfortable for long periods of use. As a result, the updated belts and suspenders offer fit and performance more accommodating and supportive than anything else you will find.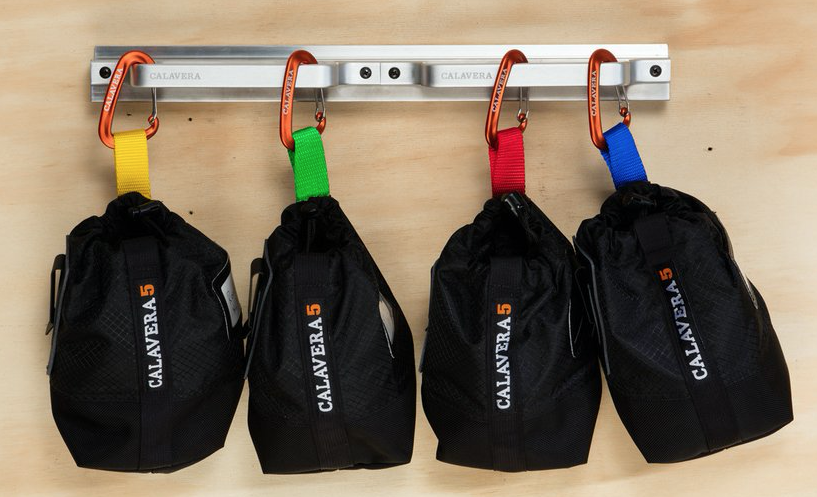 The partners also collaborate on the Calavera Tool Works brand, extending their reach beyond the jobsite and back into the workshop with an extremely versatile bag-based organization system and a line of handcrafted leather work aprons. And if that weren't enough, they are working on several contracts with the National Football League as well as select NCAA programs to produce a line of custom designed belts, gear bags and cases for use on the sidelines of the 2017 season.
With the Diamondback and Calavera brands off to a great start, Williams and Crook look forward to many years of supporting the trades with innovative gear designed and produced at the highest standards with no compromises.
For more information on Diamondback Toolbelts, please visit: www.toolbelts.com. Follow Diamondback on Facebook and Instagram: Diamondback.Toolbelts