Nail Guns
When the economy gives you lemons, you'd better start squeezing out innovation.
---
This year, nail gun manufacturers, including a surprise entry in the field, are focusing more than ever on productivity.
By Tom Hammel
There's no talking nail guns without talking about the housing market. Nationally, the inventory of unsold completed single-family homes continues to shrink. For the 92 percent of Americans who still have jobs, government incentives, historically low interest rates and depressed housing values have combined to present one of the best buyers markets in history.
National remodeling numbers, helped in part by energy-efficiency tax incentives, are also expected to improve this summer. The NAHB remodeling market forecast expects remodeling to remain steady in 2009, and grow in 2010 and beyond as existing homes age, energy efficiency and green technologies improve and the overall housing market improves. The NAHB estimates that, compared to $225 billion spent in 2008, remodeling expenditures will exceed $240 billion in 2011 and hit $322 billion in 2016. In fact, the NAHB notes that remodeling is expected to overtake new home construction by dollar volume within the decade.
As existing new home inventories continue to shrink and the economy begins to tick up, housing starts are expected to continue their slow, albeit very slow, upswing. Nonetheless, nail gun manufacturers continue to innovate and bring new models to market. The sales pitch has shifted from "Improve your productivity," to "Now more than ever, you need to improve your productivity."
BeA USA's concrete approach
BeA USA is the domestic arm of The BeA Group, one of Europe's oldest and largest fastening companies. As a leading supplier of tools and fasteners for European pallet, crating and furniture manufacturers, BeA prefers to focus on production staple nailing, but also produces wood-to-wood systems. However, since residential and commercial construction in Europe relies far more on concrete and stone than wood framing, (and since the residential wood-to-wood construction market is so crowded here already), BeA has chosen concrete fastening as its point of entry here.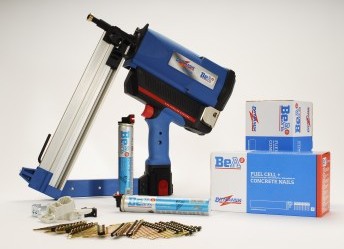 Launched in Europe last fall and in the United States at the 2008 STAFDA show, the Dynamik CN60-866ES is a gas tool that fastens wood and steel to concrete.
In addition to being less saturated than the wood-to-wood market, BeA also chose the concrete fastening market because "companies like Powers and Ramset have very specific requirements for distributors to get access to their lines and we don't," says Patrick Mooney, president of BeA Fasteners USA with a laugh.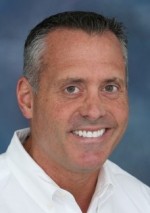 One key advantage of BeA's system is its gas. Mooney says BeA's synthetic oil and fuel mix burns cleaner in the tool, which reduces maintenance. "And it is green-friendly," he adds. "You can throw away our gas canisters without having any environmental problems with disposal."
BeA high-capacity batteries can provide about 50 percent more shots than other batteries, he says. Plus, BeA fuel cells and pins, up to 2 1/4 inches, are interchangeable with competing products in the field.
BeA is taking the CN60 to market exclusively through distributors. "We will not sell it through home centers, so it is a STAFDA-friendly tool," Mooney says. "We're hoping that our European technology and new brand in the commercial construction market offers something new and different that adds value at lower cost."
Bosch enters the market
The big news in pneumatics is the surprise entry of Bosch into the category. Four years in the design and testing phase, the new tools are indeed impressive, but Bosch admits the economy could have been more welcoming.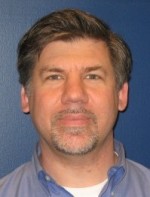 "When we began developing our pneumatic products about four years ago, we obviously didn't intend to launch the line during a downturn in the residential construction market," says John Ronn, product manager, Bosch Fastening Systems. "But we believe we have a product that is needed now because people need to be more productive and the pneumatic tools that we have just introduced will allow them to do just that."
Rather than take the easy road by private labeling third party products, Bosch, with worldwide revenues of roughly $60 billion each year, uses its deep R&D capabilities to design tools from the ground up. This has resulted in several uniquely Bosch-ian innovations, including Full Force Technology which improves air chamber efficiency.
"Traditional nail guns rely on a return chamber where the air is pressurized as the nail is driven in and then that pressure resets the piston so the next nail can fire," Ronn explains. "We eliminated that return chamber and use a small secondary burst of air to reset the piston. This allows us to use the full force of the air charge to drive the nail."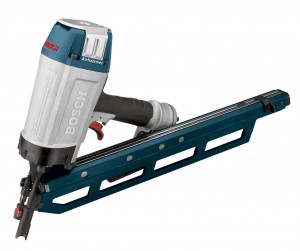 This more efficient use of air pressure allows Bosch tools to be smaller than other tools. However, Ronn notes that Bosch guns are not the lightest on the market because lighter tools generate more recoil. "We believe we have optimized their weight for minimum recoil," Ronn says.
Durability is the number one factor, especially for framers and roofers who can burn out "contractor-grade" guns in less than two months on job sites.
"Our warranty covers all wear parts, including bumpers, pistons and driver blades, for the first year," Ronn says. Competitors, he notes, often specifically exclude those components from their warranties.
Other durability features include aluminum housings and heavy-duty strike plates that can stand up to the abuse of aligning 2x4s.
The new Bosch lineup contains seven tools and five air compressors.
Fasco America hits the scrail
For Fasco America, its neither the nail nor the gun, but both working together that makes the perfect system. Brett McCutcheon, Fasco America's national sales and
marketing manager, points to Fasco Scrail fasteners as proof.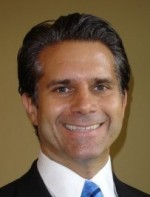 "Scrail fasteners are of great interest to contractors looking for products that can impact profitability since they can save time and labor costs in most applications where ordinary screws are used," he says. "They like the fact that Scrail fasteners can be used with Fasco pneumatic nailers, but are also compatible with all other common tool brands, too, which will help them get more out of the tools they already have."
McCutcheon claims that Scrail fasteners can be driven with a pneumatic nailer twice as fast as collated screws and eight times faster than bulk screws. They have
dramatically increased holding power versus nails and can be easily adjusted or removed, he adds.
The Scrail is also gaining ground in crating applications, where time and labor savings are critical. Scrail fasteners can be used with nail guns which are more robust and hold up to the tough environments in crating plants.
Using Scrail fasteners in nail guns is as simple as "load and shoot," which saves time-consuming bit change-outs.
Fasco's growing range of nail guns also includes the recently introduced coil nailers, the F48C (55mm), F58 (70mm) and F58C (80mm). At the STAFDA show in November, Fasco also featured its new pro-grade 18-gauge F2B bradders, staplers and combination stapler/bradder tools.
So, even though the market isn't very nailer friendly right now, Fasco has more in store. "Our new product pipeline is active, and we have more unique and competitively priced items yet to come," McCutcheon says.

Hitachi focuses on value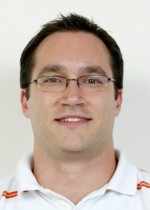 As Joe Fedor, product manager, industrial tools & pneumatics for Hitachi sees it, the down economy is pushing manufacturers to continue to create more value for consumers via deep discounts, value-added pack-ins or compressor combo kits.
Fuel cell tools are also chipping away at pneumatics.
"Better and more affordable battery and gas technology are allowing cordless nailers to become more widely used in punch-out applications, taking share from pneumatic tools," Fedor observes.
In essence, nail gun manufacturers are being assailed from all sides. How are they reacting?
"Some manufacturers have looked at different materials, such as magnesium, in an effort to reduce weight," he says. "Hitachi's advanced design allows us to achieve a lightweight aluminum design that does not sacrifice strength and durability."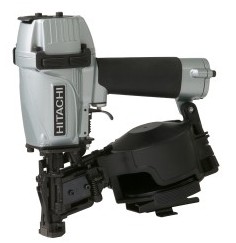 Other features such as selective actuation, dry-fire lockout and tool-less depth adjustment are becoming commonplace on small- and large-body nailers, he adds.
Still, is the pipeline too full of existing product right now to successfully introduce new models?
"Expanding existing lines with me-too product is not a good idea right now, but there are niche categories where we are not represented that I expect we can have a successful launch. A down market is a good time to launch unique products that will address problems that previously had no solution."
Magnum Pro stays the course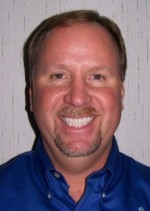 Nail gun manufacturers have suffered a one-two punch from the economy; reduced demand in construction and a shift to prolonging tool life in industrial applications, observes George Skarich, executive vice president of sales for the Magnum Pro division of Mid-Continent Nail Corp.
Rising nail costs have led contractors to shift to smaller diameter nails to save money.
"Unfortunately, this trend has been at the expense of meeting industry standards, as well as reducing the overall quality of construction," Skarich says. "When you reduce the cross-sectional area of a nail (made with the same carbon content) by 20 percent, you save money but you also significantly reduce the structural integrity of the fastener and its ability to perform its purpose."
Tools are shrinking, too.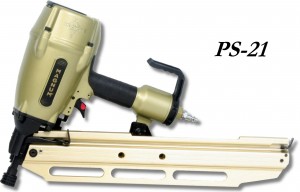 "The move toward lighter, more ergonomic tools continues," Skarich says. "Mixing aluminum and magnesium to reduce weight is a continuing process. Also, efforts to reduce the size of the tool to allow greater maneuverability and lighter weight, are on the top of the list for most tool manufacturers."
Current market conditions have increased this pressure to innovate.
"Unless you have a unique niche market, this is a very difficult environment to sell change of any kind," he says. "There are always opportunities but unfortunately, there are just too many sharks in an ocean that has become a pond."
Magnum Pro's decision is to stay the course.
"Our core fastener business is for wood applications and that is where we devote our expertise and continuing efforts to improve our products," he says.

Makita goes high pressure
Nailers are always affected by the trend of the nails required for the
local markets, observes Joe Soto, product manager, pneumatic and residential construction for Makita. Truckee, CA for example, requires that new production homes are framed with a 3-1/2 inch by 0.162 nail. This requires a nailer that can drive such a big nail.
"If you are a manufacturer that does not currently produce a nailer for that particular nail, that will influence your future research and development," he says.
Other trends impacting the nailer industry are safety, weight and size.
"Safety is always at the forefront for every manufacturer when manufacturing a new nailer," Soto says. "As material and technology continues to improve, manufacturers continue to shave weight off their tools."
Tool size has also become an issue as residential construction becomes more customized.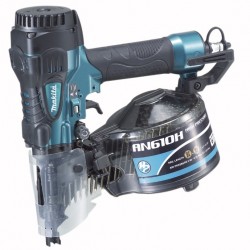 "Some manufacturers have developed tools that feed from high pressure air systems. These tools are typically lighter and more compact. With high pressure systems, these tools are also capable of driving bigger nails more efficiently and could be used in more applications than conventional air nailers."
Makita sees all of these trends driving demand for tools that feed from high-pressure air systems. High-pressure nailers typically weigh less and are more compact. With high pressure systems, nailers are also capable of driving bigger nails more efficiently and can frequently be used in more applications for both residential and commercial construction — including wood-to-concrete, wood-to-steel and steel-to-concrete.

"Despite the market slowdown, Makita still sees opportunity and will continue to push ahead in the pneumatic category," Soto says. "We believe high-pressure nailers are engineered to address increasing demand in the United States for larger nails, reduced size and less weight."
MAX USA takes value (and pressure) to the max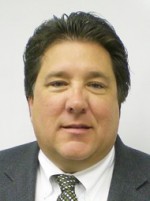 In the world according to MAX, consumers are first, last and always interested in value, which in the nail gun market means stronger, lighter, more compact tools. To John Dominice III, vice president of sales for MAX USA, high-pressure tools offer the greatest opportunity to combine all these elements into dramatically better tools.
"The next generation of nailers, specifically the MAX 400 PSI tools, represent a dramatic change," he says. "By increasing the pressure we have reduced tool size and weight and added power to give the contractor just what he is looking for."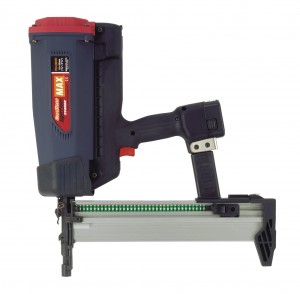 Power and weight are major factors in the gas tool arena as well. A case in point is the GS865E gas-fuel SuperPinner, which can shoot concrete pins from 1/2- to 2 9/16-inches in length, yet weighs only 9.7 pounds. It also includes a sequential trip trigger, reversible belt hook, safety lock-out mechanism, easy jam clear door, one step loading and an LED low battery indicator.
Dominice also acknowledges that manufacturers face higher pressures in this market. MAX is concentrating its efforts in areas that will deliver the most bang for the buck, such as high-pressure tools.
"We are constantly developing new tools, including products for concrete and steel," Dominice says.
Paslode shoots for productivity
Paslode's golden rule of new product development can be summed up in one word: productivity.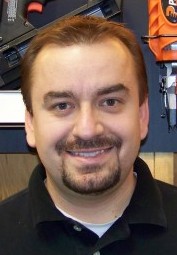 "The main trend in the nailer market is the drive to bring tools to market that increase user productivity," says Jacek Romanski, market manager, remodeling, for ITW Paslode. "This has led companies to introduce smaller, lighter and better balanced pneumatic nailers that also have more power to handle the use of more engineered lumber in construction.
"Our PowerFramer 350 pneumatic framing nailer is one of the lightest framing nailers on the market today, yet it has enough power to bury nails into engineered lumber even when compressors are pumping out low psi's," Romanski says. "And it was specifically designed to be extremely durable and low maintenance."
Other trends Romanski sees include ever improving cordless systems. The new Paslode CF325 cordless framing nailer, says Romanski, is better built, faster and stronger than previous versions and features the easiest fuel delivery system available on the market today.
"It also has steel O-rings to dramatically increase the scheduled times between needed maintenance — from 10,000 to 50,000 drives," he adds.
Warranties are improving, too.
"Many manufacturers have at best, a 60- to 90-day warranty on all wear parts. But Paslode's PowerFramer 350 and CF325 cordless framing nailers have a full year 'bumper-to-bumper' warranty on all wear parts."
Romanski is clearly not one to hunker down in a strong headwind. He feels this is a great time to introduce new nailers — especially cordless nailers — that deliver productivity gains for contractors.
"The cordless market has excellent upside potential. As the technology and performance improves, cordless nailers will continue to replace pneumatic nailers. We are seeing carpenters in many areas of the country trading in their pneumatic nailers for cordless."
This trend applies to steel and concrete as well as wood applications.
"Our sister company, ITW Ramset produces cordless fuel operated tools that drive into steel and concrete," Romanski adds. "They too have recently introduced innovative tools focused on end-users — the T3 line."

Primesource focuses on pro users
Drew Sundholm, product manager for Grip-Rite Tools, sees classic downturn behaviors at work this year.
"In a downturn, contractors repair their existing tools rather than purchase new ones," Sundholm says. "This is forcing manufacturers to reduce prices and offer rebates and other incentives to sell products. Tools that were once priced at over $329 are now available as low as $259."
Another side effect of the economic slump is a slowdown of sales of specialized tools for niche markets. Contractors that were inclined to use pneumatic hardwood flooring staplers or cleat nailers are reverting to more manual methods, he adds.
"At one point in our industry's recent past, high-pressure nailers (i.e. 400 PSI) were creating a stir, but now the market is seeing the overall size and weight of nailers decrease. The new Grip-Rite framing nailer set to launch this year is over 10 percent lighter than the current model, but has the same power and better air efficiency."
He also distinguishes between the DIY and pro-user markets.
"When you think of nailers, there are really two pipelines to consider — nailers for DIYers and nailers for professionals," Sundholm says. "The pipeline for DIYers is pretty full. The same is not true for professional contractors. Over the last year or so, Grip-Rite successfully introduced six or seven new pro nailer models and is primed to introduce several new products this year, including a new line of framers."
STANLEY Bostitch looks ahead
Bostitch introduced the first commercial coil nailer, the model N2, in 1965. Market downturns are nothing new for the company, and Stanley Bostitch is meeting this one head-on.
"Now is the right time to take market share, and innovation is a key to that," says Todd Langston, Stanley Bostitch director of marketing. "For example, the metal connector nailer is a huge innovation. We launched our 2.5-inch metal connector last year, and contractors are responding really well."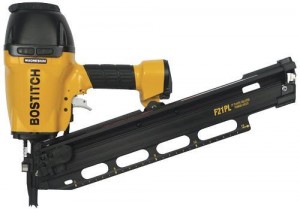 As building codes evolve, companies are designing power tools that work with the materials and processes they require. Features such as positive placement tips for framing nailers are part of this trend.
Other convenience features are more general. "For example, one of our tools has a 16-inch layout indicator on the magazine," Langston says. "A contractor can actually lock one board into the magazine and use the magazine to space boards 16 inches apart.
"Here's another: finish carpenters are always measuring, so we've integrated a pencil sharpener into the magazine of the tool. That may not sound like much, but to a contractor, that's a meaningful feature."
Changing nail designs are also driving tool development.
"We also have a nailer now that drives our HurriQuake nails in coils," Langston continues. "That's a big deal because a lot of pros, particularly in Florida, use coil nails. To offer the HurriQuake nail with coil collation is a breakthrough in terms of responding to codes, making homes stronger and more able to
withstand the elements."
HurriQuake nail geometry also uses less steel and yields higher performance than traditional nails, he says. This means tools can be manufactured to be both lighter and more productive.
Stanley Bostitch has also applied this technology to industrial fastening with its Pallet Plus system.
"Independent studies show that a worker can build 11 percent more pallets per day by using the Pallet-Plus system, which weighs 6.1 pounds, compared to a typical system that weighs 7.6 pounds."
Bostitch also sees huge opportunities in the cordless nailer category.
"Our goal is to provide cordless solutions that go beyond what exists in the market today. We have an alternative type of cordless tool in development that is different from standard combustible designs. And we hope to have it ready by the end of the year.
"Being in this category right now is challenging, but the key is to continue to focus on share and on executing the fundamentals of the business. We will continue pursuing product innovation, and keep sending our message to the end-user about our brand differences."
COMMENTS: 3
Best framing nailer
Posted from: Radif Rahman, 7/26/17 at 3:03 AM CDT
Hello Tom
As we know, every type of framing nailer is designed for specific types of job. They have their advantages and disadvantages. We have to figure out which one is the best framing nailer (http://framingnailersguide.com/) for our type of work.

Say, if we are professional, then we have to choose something that is capable of completing big and heavyweight projects. If we choose something with limitations, then it will be a trouble. If we need to perform small scale in-house jobs, then the heavyweight pneumatic framing nailers with compressors will be just wastage of money. What do you think?

looking for good deals
Posted from: adan lopez, 7/28/12 at 11:19 PM CDT
im adan i looking for good prices & nail 3"x.131 & staples 7/16x1 3/4 for palet call me 505-948-7688

Posted from: wayne, 7/25/12 at 8:11 PM CDT
i cannot find nails for my dewalt framing nailer it needs 30-34 degree clipped heads with paper strips. shoots 3" nails. can you help me.
---