Industry News
The latest news for the construction supply channel, including distributors, suppliers and manufacturer's rep firms.
Visit our Archives under the Industry News heading for the top stories for prior months.
______________________________________________________________________
International and German health authorities recommend preventive measures but currently see no reason to restrict major events in Germany.
Curry will offers the full line of Stellar TMAX Service Bodies and both heavy and light-duty telescopic service cranes.
A little creativity when recruiting can land you star performers for less than stellar money.
Contractors give insight on challenges, goals and technologies used to manage workflow.
Competition is open to residential metal roofing projects in the U.S. and Canada.
Mortar Net Solutions will award 20 financial need-based scholarships and more than $1,000 in tools to masonry students in 2020.
Onsite bookings for 2021 space presage a doorbuster show next year.
Single family permits surge 6.4 percent for month.
Beacon announced that Philip W. Knisely has been appointed chairman of the board, succeeding Robert R. Buck, who retired as chairman but continues as a director.
Index decline of 2.7 percent is due to an 11 percent drop in institutional building.
Subsidiary of Koch Industries Inc. to acquire the remaining equity stake in Infor held by Golden Gate Capital.
Rolling install increases storage space and load capacity and enables facility to maintain ongoing operations.
Company will launch new trailer-mounted RS generators and several new loaders.
Mirdha joins TWG from Terex Corporation.
Hart McIntyre transitions to consulting role with parent Meridian Adhesives Group.
Program connects students and professionals in the industry to help bridge the skills gap and provide career paths.
The Strait-Flex product line includes Paper-Faced Composite and Full-Composite Corner Beads and Trims.
New catalog features Coxreels' entire lineup of reels and accessories.
Company will also feature its entire lineup of new single-cylinder horizontal shaft engines.
New building has over 100,000 square feet of manufacturing, office and distribution space.
Jobsite workers continue to be a critical part of safety programs, and new data show that construction firms rely on the leadership of their supervisors to improve safety.
SmartCone technology an adaptable job site safety tool.
Campaign aims to increase awareness of the sustainability, resiliency and durability of concrete made with cement.
More than 11,000 pieces of equipment will sell with no reserve.
Company will award 12 Powermax systems as part of its Spark Something Great grant program.
Top-line digital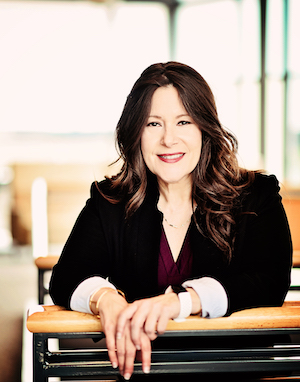 solutions can create safer construction workplaces by simplifying work and task management and enabling collaboration and communication.
Company brings Advanced Concrete Technology (ACT) to the U.S.
For half a century, McNeilus has set the standard for reliability and durability in concrete mixers and refuse trucks.
Working with a lighting expert can help to optimize vehicle hazard, ground, scene, and surface lighting.
David White is AD's newest director; Tim Arenberg and John Wiborg are re-elected.
Utah's oldest industrial supplier promotes key members of Its leadership team.
New tower provides all the functionality of three separate lighting assets in a single package.
Collins is a wholesale distributor of engineered specialties, pipe, valves and fittings.
Patrick (PJ) Lovett brings more than a decade of sales experience to ESS.
New partnership expands Weiler Abrasives' representation throughout Eastern Canada.
Company will break ground in April on $26 million plant near Brookfield, Wisconsin campus.
New plant in Oxford, CT signals strong growth.
Hurley assumes Chairman role, Filion steps into CEO position.
Engcon is an important part of the world's first Cat 330 fitted with a dozer blade.
Association predicts market will grow 1.2 percent in 2021.
Succession steering committee is appointed to lead transition.
For December, privately-owned housing starts increased 16.9 percent as single-family starts grew 11.2 percent.
Industry veteran will grow Mecalac's North and South American business.
Yell is new CEO; Farci is named Director of Technology.
JCB North America supplies United Rentals with telescopic handlers, straight-mast forklifts and other construction equipment.
Monique Ruiz brings Graycor more than 20 years of corporate leadership experience.
One-day workshops will be offered for independent and factory-direct sales reps.
Catalog includes detailed features and benefits, building graphics with product callouts, installation sequence visuals and notes, associated tools and products.
Howenstine brings Grabber extensive product management experience.
Builders Hardware Manufacturers Association hosts committee meetings to review open standards.
Contractors and consumers ranked 32 different types of contractor work.
Laclede Chain Manufacturing Co. recently restructured its sales division to better meet the needs of specialized customers in general industry, rigging and marine, traction, and OEM sectors.
Updated editions of Placing Reinforcing Bars and Field Inspection of Reinforcing Bars now available.
Seventh edition features more than 50 new fastening products.
Voltec also announces hiring of Blaine Ballard as Eastern RSM.
Justin King named VP of engineering; Rob Trefz is VP of marketing.
Podcast discusses how natural disasters affect construction including pre-loss planning and lessons learned in mitigating losses.
Kevin Short has been named president and CEO of ORS Nasco and MEDCO.
Recognizing brands committed to creating accessible, comfortable, safe and beautiful homes.
Institutional construction planning gained 2.3%, while commercial rose 0.9%.
Associated supplies builders in the greater Louisville, Kentucky market.
Mill Steel brands include ProStud and ProTRAK drywall studs, connectors and accessories and USG Shaft Wall Systems.
BASF finds the Sulzer MixCoat System is a flexible rapid cure solution.
Becomes industry's newest integrated full-line lighting and harness supplier.
Suit applied to certain mainly residential Viking VK457 fire sprinklers.
SMTM employees will transition to McCreary Sales as part of the merger.
New partnership will go live at World of Concrete.
Today's customers are looking for sales consultants, partners, guides, leaders and friends.
Classes to be held in Colorado and New Hampshire.
Limited part numbers affected, immediate replacements available.
Residential and highway construction lead the field with 1.9 and 2.2 percent growth for the month.
Building Information Modeling can help adroit contractors and suppliers outperform larger competitors who rely on older, less integrated ERP systems.
Event offers cash prizes, tools and a classroom makeover.
Rustom Jilla will step down and Greg Clark will become interim CFO.
Acquisition enhances new HVAC product development capabilities.
New 17,500-seat entertainment venue is expected to cost $1.2 to $1.7 billion.
Mortgage provider looks at projected interest rates, housing availability and new home trends for the year ahead.
All-Pro Fasteners offers white paper on single-source procurement.
$3.5 billion deal is expected to close in Q3 2020.