MovinCool Promotes Mike Paulson
Will manage sales, customer service and engineering.
---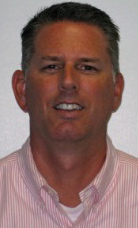 MovinCool announced that it has promoted Mike Paulson to manager, Heat Management Group. Paulson will be responsible for managing sales, customer service and engineering. "My focus will be on continuing to grow sales of our CM Series of ceiling-mounted air conditioners and enhance our presence in Latin America and the Caribbean," Paulson said.
"We are very happy to recognize the outstanding contribution Mike has made to the success of our company," said John Doran, senior manager, Commercial and Industrial Sales Group. "With this enhancement to our group structure, we are now better positioned to carry out our plans to expand our market."
Paulson joined MovinCool in 2000. In his most recent position as assistant manager, he was instrumental in developing training programs for contractors and distributors, launching new products and implementing a new service network.
Paulson received his bachelor's degree in education from California State University, Dominguez Hills.
MovinCool, the world's largest manufacturer of spot air conditioners, is a brand of DENSO Corporation, which has pioneered the concept of workspace spot cooling since the 1980s. MovinCool offers a wide range of portable and ceiling-mount air conditioning systems for many different applications, such as emergency, backup and supplemental cooling, as well as moisture removal. For more information, visit www.movincool.com.