Scott Karlis Joins M.K. Morse Sales Team
Named national sales manager in commercial division.
---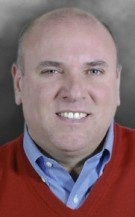 The M. K. Morse Company is pleased to welcome Scott Karlis to its sales team as a National Sales Manager in the Commercial Division.
Scott will concentrate his selling skills in the Electrical and Plumbing channels.
Scott has 15+ years of experience as a sales professional within our industry. He joins the Morse team with seasoned skills and talents working with both representatives and distributors in optimizing sales and marketing strategy development.