DELTA Names Mark Strahler Director of Product Development
Previously was VP of Sales for DELTA.
---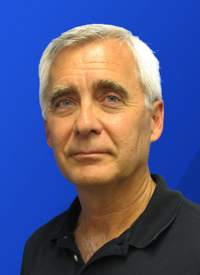 DELTA Power Equipment Corporation, a designer and manufacturer of portable, stationary and benchtop woodworking machinery and equipment, has named Mark Strahler Director of New Product Development.
"We are very pleased to have Mark leading our new product development activities," said Bryan Whiffen, President and CEO of DELTA Power Equipment Corporation. "I know he's very happy to be back developing new products for our Delta and Biesemeyer brands, and you can be assured that with Mark's guidance there will be a renewed focus on developing new Delta machinery and equipment with unprecedented time to market. In fact, with Mark on board, I believe the Delta new product pipeline is geared to start introducing innovative new products within six to eight months."
In his 22 years with DELTA Machinery, from 1977 to 2000, Mark rose to the level of Vice President of Sales and Marketing, and oversaw the introduction of 50 new products over a five year period.
From 2000 to 2005, he was a managing partner of Orion International, a supplier in the unique ODM/OEM segment of the power tool business serving major US retailers. In 2005 he was a member of the managing team that successfully formed Steel City Tool Works and was instrumental in the creation and introduction of the Steel City brand of commercial-grade machinery into the North American market.
Most recently, Mark was a Craftsman Product Manager for Sears Brand Management Co., a wholly-owned subsidiary of Sears, chartered with expanding the iconic Sears brands beyond the Sears retail chain.