PB Swiss Tools Is Recertified for ISO
Earns recertification for Standards 9001, 13485, 14001, OHSAS and FSC.
---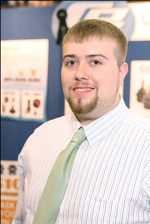 Count On Tools Inc., a leading provider of precision components and SMT spare parts, announces that the excellent performance of PB Swiss Tools' employees is demonstrated by the recertification to the ISO standards (9001, 13485, 14001, OHSAS 18001).
Company representative Zach Shook commented, "As the North American Distributor of PB Swiss Tools, we are honored with its ambition for sustainability and business excellence. The superior performance of PB Swiss Tools is demonstrated by both the recertification and the high degree of customer benefits that are gained from using any of its products."
Throughout the entire manufacturing process, PB Swiss Tools maintains an environmentally-friendly environment. The company has been investing in environmental technology for decades and continuously ensures that all of its activities allow for sustainable development.
Every company has the duty to act with care and responsibility toward both people and the environment. For PB Swiss Tools, this strategy has been a basic requirement for the sustained manufacture and development of its products for several decades. Despite a continual growth in sales, PB Swiss Tools has succeeded in reducing its consumption of water and chemicals in its production processes.
With more than 130 years of experience, PB Swiss Tools is a global leader of hand tools manufactured for use in the industrial marketplace, even for the most hazardous jobs. All PB Swiss Tools are 100 percent Swiss-made and come with an unlimited lifetime guarantee.
For more information about PB Swiss Tools, visit www.pbtools.us.