Brokk Names Bigwood VP of Sales and Marketing
Peter Bigwood was president of Atlas Copco Construction Tools for 16 years.
---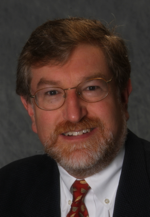 Brokk AB, a leading manufacturer of remote controlled demolition machines, announces the appointment of Peter Bigwood as Vice-President, Sales and Marketing at its North American subsidiary, Brokk Inc. In his new position, Bigwood is responsible for growing the sales of Brokk's world-leading robotic demolition machines in the U.S. and Canada. He will focus on developing the sales organization, identifying and penetrating new markets, and enhancing the Brokk brand and market awareness.
Bigwood brings to Brokk more than 25 years of industry and leadership experience. Early on in his career, he was president of Smalley Excavators Inc., a national distributor for a UK-based specialty excavator manufacturer. For 16 years, he served as president of Atlas Copco Construction Tools, LLC, followed by a brief stint as president of Flip Screen USA, where he established a U.S. sales office. Bigwood feels his experience with Atlas Copco will be especially valuable as he enters his new position, as the company supplies Brokk with hydraulic breaker attachments for its demolition machines around the world.
When discussing his previous experience, particularly with Atlast Copco, Bigwood said, "That's one of the things I'm most looking forward to in my new role. I was heavily involved in Brokk's transition to Atlas Copco hammers here in the U.S., many years ago, and it will be great to reconnect and be a part of that ongoing success."
Bigwood is also eager to develop and grow a direct sales force to serve the variety of niche markets where Brokk machines are invaluable such cement and other process industries, concrete drilling and sawing, construction, demolition, and tunneling and mining.
In addition to his leadership experience, Lars Lindgren, President of Brokk, feels Bigwood's familiarity of Brokk's niche markets, along with his enthusiastic personality, are keys to succeeding in his new role.
"Peter has such a great passion for the industry and the Brokk product," he said. "This is just the kind of dynamic leadership we need to ensure Brokk is as successful in North America as it has been globally. We've achieved steady growth throughout the years, even in the recent economic downturn, and we're ready to build on that in the North American market."
Brokk demolition machines are designed to enhance jobsite safety and efficiency. Featuring an electric-powered motor, the machines are able to safely work in both indoor and outdoor settings, while the compact profile and mobility characteristics allow easy access to confined spaces, even offering the ability to climb up stairs and over debris. The machines offer unmatched versatility, reach and power, and can be equipped with a variety of attachments, allowing for greater productivity over traditional demolition methods. With nine models, ranging in size from the Brokk 50, at just 1,100 pounds up to the Brokk 800, at 12 tons, the company offers a machine to suit any application and attachment compatibility need. Brokk also engineers and builds custom machines with special equipment options such as cameras, extended arms, side-angling devices and cable drums.
Worldwide, there are more than 5,000 Brokk machines currently in operation. The equipment has been used on some of the most challenging jobsites, including the subway tunnels under Ground Zero after the 9/11 attacks, and more recently, at the Fukushima nuclear facility in the wake of the March 11 earthquake and tsunami.
Visit the website at www.brokkinc.com.