Fomo's Caffoe Wins Smart Business Innovation Award
Company also names new Eastern Regional Sales Manager.
---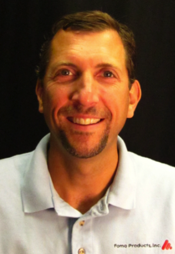 Doug Caffoe, vice president of business and market development at Fomo Products Inc., was recently named as a 'Visionary' in Smart Business Magazine's Innovation in Business Awards.
Caffoe, who has been with the company for seven years, has lead with his innovative thinking, increased sales, earned new business and helped the company become a key industry leader in low pressure spray polyurethane foam.
"Doug truly makes Fomo Products a better organization. In the face of a downturn economy, his innovative ideas have helped guide the company into new areas of business," said Tim Kenworthy, department manager, refill technologies group, Fomo Products, Inc. "While many competitors in the industry are reeling, Fomo Products continues to thrive as a result of Doug's direction. His enthusiasm is infectious."
Josh Domo Named Eastern Regional Sales Manager
Fomo has also promoted Josh Domo to eastern regional sales manager. Previously, Domo held the channel development specialist position at Fomo. In his new position, Domo will be working with all market segments within Fomo Products.
"I'm excited to continue to help grow the Fomo brand in the Eastern region," Domo said. "My goal is to work with distributors in the Eastern region to effectively grow their low pressure spray polyurethane foam(SPF) business, and I know my sales experience and background in low pressure SPF will help us to accomplish this."
Domo will be focusing on managing Fomo's sales reps and growing the business in the Eastern region by educating potential and existing customers about application techniques, safety, and the benefits of low pressure SPF. Domo will also be working to develop new business opportunities.
For more information about Fomo Products, visit www.fomo.com or call 800-321-5585.