Igloo Products Corp. Names Jeffrey Cartwright President/COO
David Thornhill to Become EVP and Chief Product Officer.
---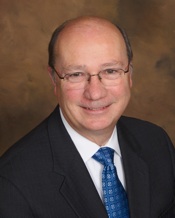 Igloo Product Corp., the nation's largest designer, manufacturer and marketer of coolers, announces that Jeffrey Cartwright will be its new President & COO. He will report to Igloo Chairman and CEO, Gary Kiedaisch, who made the announcement.
In his new position, Cartwright will have day-to-day responsibility for operations at Igloo and, with resident management, will execute the company's short and long term strategic plan. He will assume his new position on January 3, 2012.
Kiedaisch also announced that David Thornhill, currently Igloo's executive vice president has been promoted to executive vice president and chief product officer. "For three years, David has done an extraordinary job driving Igloo's new product development from beginning to end." During Thornhill's tenure, Igloo has designed and launched upwards of 200 new products during the past three years, accounting for approximately 60 % of Igloo's current business.

According to Kiedaisch, Cartwright is joining Igloo to manage Igloo's rapid growth in its core business, hard and soft-sided coolers, and adjacent new, recently added product categories. "Since its acquisition by J.W. Whitney in October 2008," said Kiedaisch, "in addition to significant sales increases, the company has strengthened its leadership as the #1 cooler brand with revitalized product lines, entered new product categories and expanded its distribution networks. This demonstrates the company's on-going commitment to new product development and high service levels," he said.
"Jeffrey Cartwright comes to Igloo with relevant business experience in all facets of manufacturing and engineering both in the US and in Asia, where he supervised the growth of companies in similar stages of expansion. He's an expert in manufacturing and logistics, a good match with our company's current needs. As we extend our reach into new product categories and new channels of trade, his knowledge and experience will be key contributors to continuing the momentum we've generated," Kiedaisch said.
Cartwright began his career with classic training at Proctor & Gamble and PepsiCo, where he fine-tuned his skills in manufacturing engineering. He also brings valuable experience as President of Dorel Industries' Cosco Home & Office Products, where he transformed an old line company into an innovative industry leader. He led Dorel's strategic sales initiative at Costco, growing revenue from $5 to $60 million and was twice named Supplier of the Year by Wal-Mart. Before his work at Dorel, he was vice president of operations for Newell Rubbermaid's Intercraft-Burnes Division, where he managed seven plants in the US, Canada and Mexico employing more than 5,000 workers.

Cartwright is equally enthusiastic to be joining Igloo at this time. "Companies go through periods of rapid growth that truly change their DNA and, as a result, that of the markets they serve," he said. "I've met the senior management team and am impressed with what they've accomplished these past three years under Chairman and CEO Kiedaisch. It's clear that I'll be leading a strong group that understands where Igloo's come from, where it is today and the imperatives of where it's headed."

Cartwright is a graduate of the U.S. Military Academy at West Point with a BS in general engineering. He also holds an MBA from East Carolina University. He was a Captain in the US Army from 1973-79. He and his wife are relocating to the Katy, Texas area.
For more information on Igloo, visit the company's Web site at www.igloocoolers.com.