Barker Named Executive VP at ERB Safety
Jacqueline Barker, 20-year ERB veteran, will lead sales and business development.
---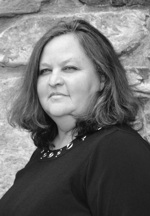 Jacqueline Barker, "Jackie," having served over 20 years with ERB Industries has been promoted to Executive Vice President to lead the company in a variety of functions including business development. "I am excited about my promotion and will continue working diligently to help ERB Industries grow by emphasizing business growth through meaningful joint customer and supplier efforts." Barker will concentrate on business development, new markets and key business relationships.
Barker received a Bachelor's degree in Marketing from Kennesaw State University. She also earned designation as a Qualified Safety Sales Professional (QSSP) which allows her to provide additional value to customers with occupational health and safety specifications.
Established in 1956, ERB Safety is a leader in the development, manufacture and supply of safety products that protect the health and safety of workers in the construction, manufacturing and industrial sectors.
For more information visit: www.e-erb.com or call 770.926.7944