MAX USA Hires New Northeast Regional Sales Executive
Scott Tomlin will be based in Boston.
---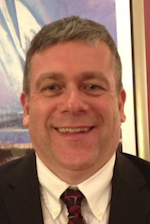 MAX is happy to announce the hiring of Scott Tomlin as its new Northeast Regional Sales Executive.
Scott's career includes over 20 years of experience in sales, most recently in the tool and hardware industries. In his career he has been involved with distributor sales, outside sales, sales management, and field sales training.
Scott has been married for 24 years to his lovely wife Maureen. Together they have two children, Megan (23) and (John (19). They currently reside in the Boston area where Scott will be based.
Reach Scott anytime at 781-738-9494 and stomlin@maxusacorp.com.