Malco Names New President
Mardon Quandt has been with company for 17 years, most recently as GM.
---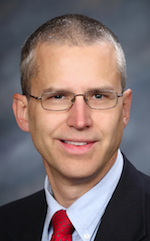 The Board of Directors for Malco Products, Inc. announced the appointment of Mardon Quandt as company president. Quandt has been with Malco for over 17-years and has held positions as Demand Planner, Sales Leader, Plant Manager, Director of Operations and, most recently, General Manager.
He succeeds Paul Hansen who is retiring after 31-years with the company, having served as president for the past 17-years.
Hansen continues to serve on the company's Board of Directors and will be joined on the board by Mr. Quandt as well as Executive Vice President, Don Schmidt, and Director of Finance, Jeannette Rieger-Borer who joins the board as Chief Financial Officer.
Malco also announced the appointments of Deb Nistler to Director of Operations and Eric Peterson to Director of Product Development.
Bruce Berhow, Vice President of Operations and Facilities, and Mary Ross, Director of Marketing, complete the Malco top management team.
Malco Products is a developer and manufacturer of specialized hand tools and power tool accessories for the construction and automotive markets in the United States, Canada, Western Europe and South Pacific. The company was started in Minneapolis in 1950 and moved its operations to Annandale in 1971.
Learn more at www.malcotools.com