PIP/McHenry Names Marissa Testa Territory Account Manager
Will manage all inside sales and product questions and orders.
---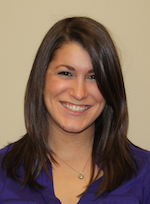 McHenry Manufacturing, Inc. (MMI) announces the transition of Customer Service functions from McHenry Manufacturing, Inc. in Indiana to the PIP Corporate Headquarters in Albany, NY.
Marissa Testa has been assigned the role of Territory Account Manager for McHenry Manufacturing, Inc. and is the inside contact for all product and sales related questions and orders.
Marissa joined PIP in early 2011 focusing on our international businesses. She attended the Fashion Institute of Technology in New York and is fluent in Italian.
Recently she has completed an extensive training program on the processes we use to support customers, manage orders and the products that MMI is capable of making. Marissa will work with Kent Mason, Rich Lain, and MMI reps in her new role.
Reach Marissa at 518‐595‐1286 or by email at mtesta@mchenrymanufacturing.com.
McHenry Knitting and Manufacturing, Inc., a PIP subsidiary, was founded in 1984 by Bob
McHenry and manufactures personal protective products from Kevlar, Dyneema, cotton and many other fabrics in its Bluffton, Indiana facility. The company's products include sleeves, aprons and protective hoods for industrial and construction applications. McHenry is committed to the highest quality in American made products as well as prompt service and delivery to distributors. Learn more at www.mchenrymanufacturing.com. Please also visit www.pipusa.com/