General Equipment Appoints Jansen European Sales Manager
Will manage sales throughout European market.
---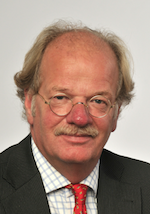 General Equipment Company has appointed Pieter Jansen as European sales manager. In his new position, Jansen will be responsible for the development and coordination of sales and marketing activities for General Equipment throughout Europe.
Jansen offers more than 32 years of extensive experience in the construction and equipment rental markets. His focus aligns well with General Equipment's core product lines, which include light construction and rental equipment.
For more information, contact General Equipment Co., 620 Alexander Drive S.W., Owatonna, MN 55060, call 507-451-5510 or 800-533-0524, fax 507-451-5511 or 877-344-4375(DIGGER5), or visit the website at www.generalequip.com.