Herington to Lead T&B U.S./Latin American Electrical and ABB U.S. LP Organizations
Ned Camuti takes added roles as VP for regional sales.
---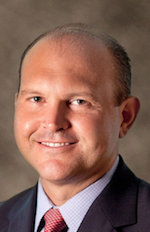 Herington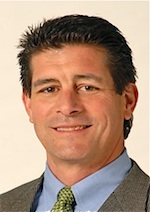 Camuti
The integration of Thomas & Betts (T&B) and ABB's low voltage electrical products businesses continues with the announcement of key executive and structural changes designed to further enhance the company's value propositions.
Brian Herington was named local division manager, U.S. LP, with responsibility for leading the combined U.S. business of T&B and ABB's low voltage products local business units, breakers and switches, control products, enclosures and DIN-rail products. Herington will continue to serve as president of T&B's U.S. and Latin America businesses. Herington will report to Chuck Treadway, CEO of T&B and ABB regional division manager of ABB low voltage products in North America.
Additionally, the commercial integration of the two businesses continues. Effective Jan. 1, 2013, the ABB regional sales managers and sales and quotations teams will report to Ned Camuti, vice president for regional sales. Camuti will continue to serve as vice president of sales for T&B's U.S. and Latin America electrical business. The company is investing to further expand the sales organization in targeted key markets.
"Combining our sales organizations allows us to bring an even broader portfolio of market-specific products to customers in key vertical markets," said Camuti. "Furthermore, our decision to invest in and grow our sales teams reflects our commitment to support our distributor partners by driving pull-through sales and helping them increase their market share."
In September, the company announced that distribution and logistical support for ABB low voltage products would be moved to T&B's central distribution center (CDC) in Byhalia, Miss. During 2013, additional integration activities will take place to move the business closer to T&B's "easy to do business with" model. These initiatives include T&B's "one order, one shipment, one invoice" business approach that lowers transaction and working capital costs for customers.
"Centrally managing distribution for the combined entity's broad product portfolio and integrating our sales teams were the next logical steps in enhancing support for our distributors and delivering the synergies and growth inherent in the merger of Thomas & Betts and ABB," said Herington. "We have made excellent progress in successfully blending our organizations and leveraging best practices from both enterprises. We expect 2013 to be another year of progress and growth."
For more information, please visit www.tnb.com.