Ergodyne Announces 2012 Lead Dog Program Winners
American Ultimate award for 2012 goes to R.L. Ebbert & Co, Fountain Valley, California.
---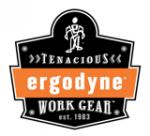 Ergodyne announced today the winners of their annual Lead Dog program. Lead Dog qualifiers and winners are determined based on overall excellence in sales and marketing and are chosen from among Ergodyne's global independent sales agency partners.
"These purveyors of Tenacious Work Gear grind the WorkZones every day on behalf of Ergodyne," said Tom Votel, president and CEO of Ergodyne. "The Lead Dog program aims to honor their industriousness, success and encourage their continued tenacity."
The much coveted Ultimate Lead Dog [ULD] award goes to the top sales organization demonstrating a mix of particularly strong leadership, marketing execution, and sales growth. To reflect Ergodyne's growing global presence the ULD award is divided into two categories – North American and International:
2012 North American ULD Winner:
R.L. Ebbert & Company based in Fountain Valley, California
"Winning Ultimate Lead Dog is a complete and total honor," said Ebbert. "We have worked hard educating our customers on safety problems, like heat stress and objects at heights, and have shown our customers how Ergodyne can help mitigate these problems with high quality products that workers can count on."
2012 International ULD Winner:
Pryme based in Brisbane, Australia
"Everyone at Pryme is delighted to accept this award from Ergodyne," said Houlihan. "Ergodyne is becoming synonymous with Making the Workplace a Betterplace™ throughout Australia and we value our association with this fine company."
Most Valuable Dogs [MVDs] are individuals who have achieved a massive sale or accumulated sales during the year; penetrated a big, long term target with high upside; and/or broken into a new high potential market.
2012 MVD Winners:
Jason Lemke [Pacesetter Sales]
Jim Tumpane [ISK Industries]
Jim Clark [R.L. Ebbert & Company]
Inside MVDs [or MViD] are individuals who are behind the scenes supporting the outside sales folks. The MViD award honors those who go above and beyond and consistently deliver excellence.
2012 Inside MViD Winners:
Abbie Beggs [JDF Associates]
Tracey Dwight [Shur Sales & Marketing, Inc.]
Barb Petrzelka [ISK Industries]
For more information on Ergodyne, visit www.ergodyne.com or call 800.225.8238.