Acme Tools Builds Store in Williston, N.D.
Acme's fifth North Dakota location brings upper midwest store count to 10.
---
Acme Tools has announced plans to build its fifth North Dakota store in Williston, N.D. The new store, scheduled to open in late summer of 2013, will be the 10th Acme Tools retail location in the Upper Midwest.
"Northwest North Dakota and northeast Montana are important and growing markets for Acme Tools," said Steve Kuhlman, vice president of corporate operations for Acme Tools. "We needed to expand to better serve our existing customers from around the state that are working in the Williston area and new customers and companies moving into the region."
The new Acme Tools store will feature 20,000 square feet of office, showroom
and warehouse space located near the intersection of U.S. Highways 2 and 85 in
Williston.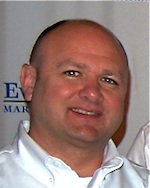 "Our new store will feature tools and equipment to support the burgeoning building and construction industry in the Williston area and products for the oil and gas industry to support companies exploring and producing in the Bakken," said Kuhlman.
The new Williston store will specialize in tool and equipment categories including power tools, concrete equipment, drywall tools, fasteners, generators, hand tools, scissor and boom lifts, light towers, trailers, tractors, trenchers, utility vehicles, skid steers, plumbing and pipe tools, material handling, metal working, pressure washers, safety equipment, truck and storage boxes, and surveying equipment from such manufacturers as DeWalt, Milwaukee, Ridgid, Kubota, Greenlee, Carhartt, Diamond C Trailers, Knaack, Weatherguard and Sumner.
The store will initially create 15 new jobs for which Acme Tools is currently seeking applications on its website.
Acme Tools has retail stores in Grand Forks, Bismarck, Fargo and Minot, N.D., Bemidji, Duluth and Minneapolis, Minn., and Cedar Rapids and Des Moines, Iowa.
Acme Tools is a leading authorized online retailer of tools and equipment, serving the building, remodeling, woodworking and landscaping needs of contractors, woodworkers and do-it-yourselfers with more than 15,000 products from more than 300 manufacturers available online at www.acmetools.com.