Unistrut Adds International Marketing Staff
Darin Gleason and Tim Oliver assume key sales roles.
---
In an effort to better serve the marketplace, Unistrut International has added two veteran marketers to guide its strategy, business growth and new product development.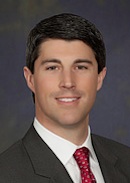 Darin Gleason recently joined Unistrut as Vice President-Marketing & Business Development. Darin is responsible for analyzing Unistrut's market position and developing short and long-term strategic initiatives to ensure profitable business growth. Additionally, he will develop and assist in the execution of Unistrut's market strategy initially focused upon portfolio expansion, sales channel management and brand elevation within the commercial and industrial segments of the global markets we serve.
Darin spent the past 17 years at Diversey, a business unit within Sealed Air Corporation. Most recently, Darin was Director of Marketing for a global technology services portfolio where he was responsible for leading product and brand development, market positioning, business planning and budgeting as well as supplier management. Prior to that, Darin was Director of Sales for Diversey's Asia Pacific region with responsibility for growth, development and expansion of the region's distributor business.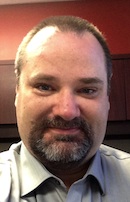 Tim Oliver has joined Unistrut as Director-Product Management North America. In this role, Tim manages product positioning, new product development, strategic and tactical price management, sales collaboration, and the brand architecture of our product portfolio for Unistrut, Power-Strut and Cope.
Tim spent the past 19 years at Panduit Corporation. Most recently, he was Senior Research Engineer, where he analyzed potential markets and technologies for future business investments and provided recommendations of risk and feasibility of targets.
Prior to that, Tim was Product Line Manager/Senior Business Development Manager with responsibility for driving product line growth, implementing global product launches, and leading product line marketing research and planning. Tim started at Panduit as Corporate Marketing Manager and developed promotional plans, growth targets and key customer account strategies.
Tim earned a Masters of Business Administration and a Bachelor of Science in Electrical Engineering from Indiana State University.
Learn more at www.unistrut.us