Buyers Products Adds National Sales Manager, Lighting Division
Ryan Eichhorn joins the Buyers team to develop lighting categories.
---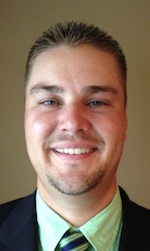 Buyers Products announces the addition of Ryan Eichhorn to its sales group. Eichhorn joins Buyers as the national sales manager for its lighting division. He is responsible for overall sales and development of the lighting categories across all customer bases and channels.
Eichhorn brings several years of truck equipment lighting experience. He formerly worked as manager of OEM sales for Peterson Manufacturing.
"I'm excited to join this dynamic organization in the midst of its extreme growth in lighting products," said Eichhorn.
"Ryan's knowledge and enthusiasm will enable him to have an immediate impact with both product development and meeting the needs of existing and new customers," said Dave Zelis, director of sales and marketing for Buyers Products Company.
Eichhorn is a member of the National Truck Equipment Association and also served on the board of directors for the National Association of Trailer Manufacturers.
Established in 1946, Buyers Products Company is a leading manufacturer of products for the mobile equipment industry. Buyers manufactures a full line of truck accessories and equipment including SnowDogg snow plows, ScoopDogg snow pushers, SaltDogg salt spreaders, DumperDogg dump inserts and a comprehensive line of toolboxes. For more information, visit www.buyersproducts.com.