Black & Veatch Names John Murphy to Lead Construction & Procurement
Growth in demand for combined engineering, construction and procurement services is key focus.
---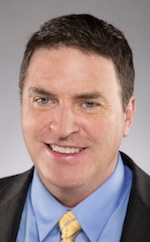 John E. Murphy has been selected to lead Black & Veatch's global construction and procurement operations. In 2012, the division contributed more than $880 million of the company's total revenue. The division also has grown 33 percent since 2011 to more than 2,000 professionals.
The division has expanded from a focus on power and power delivery projects to work in energy, oil and gas, renewable, water and telecom services. Today, the company also benefits from a global supply chain program that further diversifies the services it offers to clients.
"John was chosen for his strong history of collaboration and leadership across the company. These skills are critical given the scale and complexity of our businesses and operations," said Len C. Rodman, Chairman, President and CEO for Black & Veatch. "The growing relationship that exists among energy, water and communications markets also adds to the growth opportunities we see for our construction business."
With more than 27 years of experience, Murphy brings expertise in project management, procurement, operations, construction and electrical design to the role. His career began as a design engineer and progressed through to project management. He has been responsible for direct hire construction operations in the early years of the company's merit shop operation and led the global procurement organization in the formative years of the C&P division.
He also has worked in Energy, Water, Telecommunications and the former Black &
Veatch Special Projects Group, now the company's Federal Services Division.
Murphy will work with current division president Hal Smith in a transitional role through the end of this year. Smith, who has been with Black & Veatch for 45 years, will retire at the end of 2013.