Toro Reports Record Second Quarter Results
Pro sales climb 6.5 % in Q2; residential rises 4.5 %.
---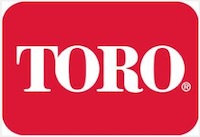 Toro reported net earnings of $87.1 million on a net sales increase of 5.8 percent to $745 million for its fiscal 2014 second quarter ended May 2, 2014. In the comparable 2013 period,net earnings were $78.4 million on sales of $704.5 million.
The company cited strong growth in landscape maintenance equipment for contractors as one factor supporting growth. Strong retail demand for snow products and landscape maintenance equipment, as well as contributions from its micro irrigation, construction and rental businesses, helped the company to surpass sales and earnings earned in the comparable fiscal 2013 period, which benefited from the Tier 4 diesel engine transition.
The company expects revenue to grow 5 to 6 percent for fiscal 2014. It said in its professional segment, net sales were up 6.5 percent over last year. Residential market sales were up 4.5 percent.
Click here to see the full press release.