ERB Safety Appoints New Regional Sales Manager
Peter Solum will cover north central states.
---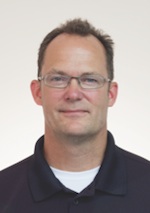 ERB Safety, manufacturer and logo leader of safety products announces the addition of Peter Solum as Regional Sales Manager.
Based in Wisconsin, Peter will cultivate and grow business relationships within the North Central territory.
Solum's professional experiences include retail and construction/industrial distribution sales with more than 10 years in the industry. Peter will be an instrumental addition to ERB Safety.
Contact Peter today at (651) 503.2632 or by email at:
psolum@e-erb.com
Learn more at www.e-erb.com