ABC Supply Acquires Gilbert Supply Company
Marcy, New York distributor is ABC's first store in the Utica market.
---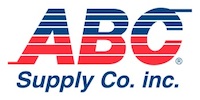 Building products distributor ABC Supply Co., Inc. has acquired the assets of Wameling Drywall Corp. (doing business as Gilbert Supply Company), a single-location distributor of exterior building products, wallboard and insulation, in Marcy, New York.
The branch, located at 9206 River Road, becomes the newest ABC Supply store and is the company's first in the Utica/Marcy, New York market.
"The Utica/Marcy area is poised for growth," said Tom Kuchan, vice president of ABC Supply's Northeast Region, citing the Nano Utica initiative, a public-private partnership that is expected to bring more than 1,000 high-tech jobs to the area and help create New York's second major hub of nanotechnology research and development. "We look forward to being part of that growth by serving the area's residential and commercial contractors."
ABC Supply had been serving Utica/Marcy-area contractors from its branches in Syracuse, New York and Schenectady, New York. "With the addition of a branch in Marcy, we will be able to meet their needs more effectively and efficiently," Kuchan said.
Customers will continue to work with the Gilbert Supply team they have come to know and rely on, he added. Anthony Wameling, president and co-owner of the former Gilbert Supply is joining ABC Supply. Vincent Conley, vice president and co-owner of the former Gilbert Supply, has retired.
Headquartered in Beloit, Wis., ABC Supply has more than 490 branches nationwide. It is an eight-time winner of the Gallup Great Workplace Award. More information is available at www.abcsupply.com