Stellar hires new National Accounts Sales Manager
Nelson Carlson joins Stellar from Harsco Rail.
---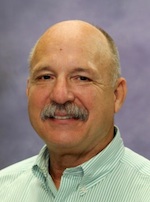 Stellar Industries, Inc. announces Nelson Carlson as the newest addition to the team. Carlson will nurture and maintain current national accounts as well as establish new ones.
Carlson comes to Stellar Industries, Inc. with 38 years of international and national experience through his previous job as Director of HyRail Sales for the Americas at Harsco Rail. While there, he was involved with product development, applications and organizational changes to increase efficiency for a mature product line.
"I am looking forward to meeting all of our existing and future customers to learn more about their industries and how Stellar can provide them new solutions," Carlson said. "My biggest challenge will be to meet the standards that Alan Marsh has established for the industry." Marsh retired on May 15th of this year.
Carlson graduated from Winona State University with a BS in Business/Marketing and currently lives in Alpharetta, GA. He has been married to his wife, Beth, for 37 years and has three children, all of whom are married. He has one grandchild and is the proud owner of two standard poodles that he refers to as his office staff. Carlson's hobbies include outdoor sports, golf, gardening, trips with all of his children and their spouses and building things so he can buy more tools.